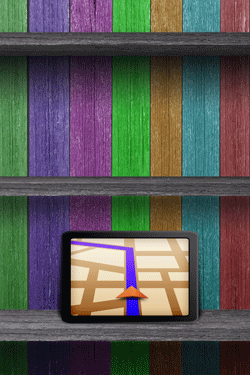 By now you've most likely realized that you need to implement an inbound marketing strategy for your business. Maybe you've started creating and publishing valuable, informative content that your target consumer is seeking out. Perhaps you're interacting with your followers on your social media sites. That's great! But to truly be able to understand and appreciate the value of your inbound marketing efforts, you need to track and evaluate them. While that may seem like a difficult task, it's easier than you might think. Below you will find our four best tips for tracking your inbound marketing tactics.
Measure Your Growth
This might be the most obvious suggestion, but it's definitely worth mentioning. If you aren't measuring your growth you are missing out on a wealth of information. Of course it's good to monitor the increase in visitors to your website and blog. But you should also monitor any increase you see in your Facebook, Twitter, Google+, Pinterest and LinkedIn audience. All of these sites combine together to create your robust and dynamic web presence, so it's essential that you monitor each of them equally. If your number of visitors to each site is increasing, so is the potential for increased leads and, eventually, an increase in customers. Figure out where your target audience is most active, and focus a large portion of your effort on growing the content and engagement on that site. By spending time where your customers are, you are one step closer to building a loyal customer base.
Measure and Monitor Your Traffic
Measuring your growth on a month-to-month basis is obviously important, but you should take it a step farther. Take a look at your metrics after a new blog post is pushed out and take note of any increase in traffic that you see. Monitor how much new traffic you see from any online offers that you might be running. See how many new visitors you gain from a particular type of social media post. By taking note of not only how much of an increase in traffic you're seeing, but also where that traffic is originating, you are able to determine where the bulk of your efforts should focus.
You should also pay attention to whether your traffic is direct, organic, or referral traffic. Direct traffic is when a visitor types your URL directly into their browser. Organic traffic comes from a link from a search engine results page. Referral traffic originates from a link on another website that sends visitors to a page on your website. Each and every one of these traffic sources are valuable, and they all mean that a portion of your marketing efforts are succeeding.
Measure Your Inbound Links
Inbound links measure the number of other websites that link back to your own website. These links are a great way to increase your sites credibility with search engines. What an inbound link basically means is that not only is your content being discovered, but it's also being considered valuable by others, which is obviously a major goal of inbound marketing. There are many ways to track these links, from Google Analytics to a content management system analytics tool.
Measure Your Social Engagements
Another great indicator of inbound marketing achievement is social engagement. If people are interacting with your content by leaving blog comments, interacting with your twitter account, or joining a discussion on your Facebook page, then you are well on your way to social media success. A major goal of social media is for those who are following your various pages to begin to share your content with their friends and followers. The more your content is shared, the wider your potential reach. In the online world people rely heavily on the opinions of their trustworthy friends and those they follow. If your content is shared with them via a trusted source, they are naturally led to value what you have to say.
When you take the time to track and measure your inbound marketing efforts you will begin to see just how important this method of marketing is for your business. No other marketing tactic can lead to the same level of success in such a simple and easily accessible way. The return on your investment is undeniable and will be proven in no time at all.