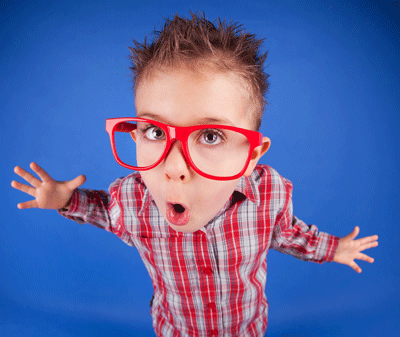 If you're searching for proof that inbound marketing works, you've come to the right place. We are major believers in the power of inbound marketing, because it has not only worked for our clients, it's also worked for us. There has never been a marketing strategy quite like inbound marketing, because it's a strategy that was created as a result of the times we live in.
The modern consumer is intelligent, skeptical and well-informed, and they are confronted with some sort of visual assault all day long, either by TV, computer or smartphone. Companies are constantly trying to reach them through their screens, and it's made people very hesitant to engage with marketing (and marketing professionals). That's why inbound marketing is so brilliant: instead of seeking out customers, it brings them directly to you. By utilizing keyword-optimized content, you attract customers to your website and provide valuable information to them before they ever hear a sales pitch. That makes them look at your company more favorably, which in turn makes them more likely to consider engaging with you.
If you're unfamiliar with inbound marketing, this idea may sound too good to be true. Operating successful inbound marketing campaigns isn't quite as easy as it sounds – there's a lot of work involved – but if you follow the principles correctly, I guarantee you'll have success. And we're not the only ones who have realized this. Just take a look at these 15 statistics on inbound marketing:
You want leads? We got your leads right here
1. Among B2B companies, those that blog generate 67 percent more leads than companies that don't.
2. Overall, companies that blog are generating 126 percent more leads over those that don't.
3. The leads are cheaper: inbound leads cost 60 percent less than outbound leads.
4. Content marketing generates 3 times as many leads as outbound marketing, according to HubSpot.
5. Landing pages generate tons of leads, and the more the better. Compared to business with only 1-5 landing pages, those with 31-40 landing pages generated 7 times more leads.
6. And if you have more than 40 landing pages, you'll generate 12 times as many leads.
You really ought to be blogging
7. Just like landing pages, the more you blog, the more leads you can expect. When companies increased blog frequency from 3-5 times per month to just 6-8 times per month, they nearly doubled their leads.
8. Additionally, companies that went from 11-20 total blog articles to 21-50 saw their traffic jump 45 percent.
9. Blogging leads to customers. Among business that blog only once a month, 57 percent acquired a customer as a result.
10. For businesses that blog daily, 82 percent reported gaining a customer through their blog.
11. It will also increase your online footprint, which is great for traffic. On average, websites with blogs will have 434 percent more indexed pages and 97 percent more indexed links.
And don't forget about social media
12. Everybody's doing it: 93 percent of marketers are using social media for business.
13. Even small businesses; 78 percent of them have attracted new customers through their social media efforts.
14. Your company leadership needs to be on it. 82 percent of buyers say they trust a company more when they see senior leadership is active on social media sites.
15. The lead-to-close rate for social media marketing is 100 percent higher than outbound marketing.