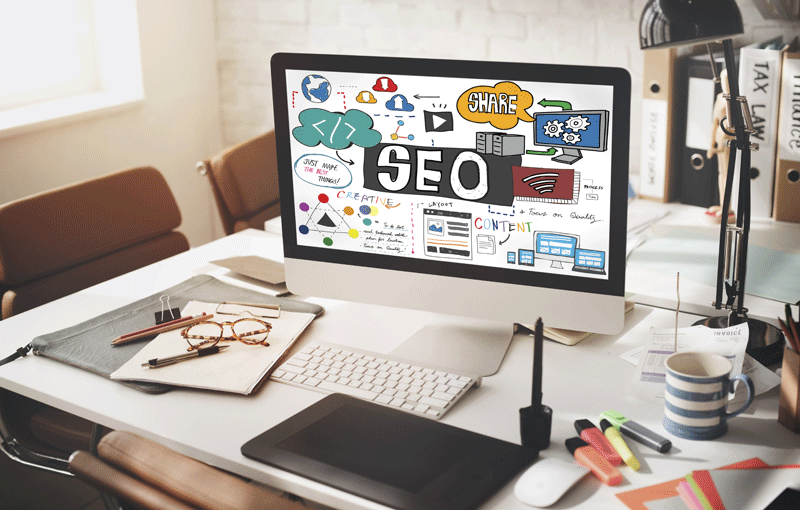 Search engine optimization is an industry that is constantly changing and evolving. With every search engine algorithm update, it seems like everything that used to work is suddenly useless. Guidelines are always being revised, and new techniques keep coming out. It can be difficult to stay on top of all the changes, and most of the time, you might not even realize that you have fallen behind. Unfortunately, there is no definitive guide on SEO that is 100% accurate all the time.
The problem is that everybody has different ideas about what works and what doesn't. Of course, there are basic definitions (like this old one from our own blog), but because nobody truly knows the search algorithms, we are all taking our best guesses. Luckily, there are plenty of helpful blogs and resources out there to help you stay educated. Here are 16 of the most useful I have seen.
For Absolute Beginners
Search Engine Optimization Starter Guide by Google
If you want the best information, why not go straight to the source? This 31-page pdf from Google gives you tips and best practices to successfully implement SEO. Most people are trying to optimize their website in order to rank higher on Google, so this should be the first guide to read! It also includes many relevant links and helpful tools.
The Beginner's Guide to SEO by Moz
This is an excellent starting place if you are just getting your feet wet with SEO. This ten-chapter guide has been read "over 3 million times" (according to the site) and gives you an extremely thorough overview of all the basics. It is very well designed with nice graphics and is user friendly.
A Simple Step by Step Guide to SEO by Kissmetrics
If you are just looking for the absolute basics, this blog from Kissmetrics has you covered. They keep things simple and give you what you need to get started. It isn't fancy or very detailed, but it is a nice place to familiarize yourself with the concepts.
What the Heck is SEO? & Why Should I Care? by Point Blank SEO
This is for all the visual learners out there. If you prefer a nice infographic instead of a multi-chapter guide, this one is for you. A quick look at why SEO matters.
For Those Who Know the Minimum
Search Engine Land's Guide to SEO by Search Engine Land
This guide is based on this website's popular graphic called "The Periodic Table of SEO Success Factors." Each of the 9 chapters covers a different section of the table from content to violations. While not as well designed as some other guides, it has plenty of useful information and helpful tips but might overwhelm someone who hasn't the slightest clue what SEO even stands for.
How to Rank: 25 Step Master SEO Blueprint by Cyrus Shepard
The author calls it an "intermediate SEO instruction manual, for beginners" and that seems to sum it up well. If you know the basics but want to know where to go from there, check out this nice blog article.
For People Who Want to Take It to Another Level
The Advanced Guide to SEO by QuickSprout (Neil Patel & Sujan Patel)
An incredibly detailed and specific guide to next level SEO techniques. This guide does not mess around. It is very technical, but also the design makes it easy to read. It includes plenty of pictures and examples, but this is really for those who know what they are doing.
The Advanced Guide to Link Building by QuickSprout (Neil Patel & Brian Dean)
Another great guide from QuickSprout but this time more focused on one aspect of SEO called link building. This guide has 12 long chapters packed with all the information you could ever want on the topic.
Places to Routinely Check
Moz is a wealth of information, and although they cover a variety of marketing topics, their specialty is definitely SEO. Their series "Whiteboard Friday" is quite popular and always enjoyable and useful. If there are any changes to the industry, you will likely see them here.
HubSpot Blog (Link goes directly to the SEO category blogs)
HubSpot has a huge blog that is updated several times a day. As inbound marketing experts, they are knowledgeable in many different areas, including SEO. Check back regularly for interesting articles.
This website is the place to go for up to date SEO information. They are constantly sharing relevant articles and news. Although the focus is on search engines, you can also find posts about other topics like social media and content marketing.
Another great website dedicated to SEO that is always on top of changes in the industry. There is a constant stream of new articles posted here daily, so you are sure to find something you haven't seen before.
Useful Tools Once You Get Going
This marketing tool gives you tons of helpful data to help you with SEO. It tells you how you rank for certain keywords, how your website is performing, your backlinks and much more. You can use a limited version of this program for free, but if you want to unlock everything, it is a monthly fee.
If you want to see how many people are searching for certain terms and the overall volume, it is hard to beat Google's Keyword Planner. You need to set up an AdWords account, but once you do, you get access to a really useful SEO tool.
Bonus: Keyword Tool: If you don't want to set up a Google account!
A free toolbar for either Firefox or Chrome, which shows you super useful SEO metrics directly on your browser. It shows how difficult it is to rank for certain keywords along with the authority of any website.
This tool is more for the serious, advanced SEO people. It crawls websites and provides a lot of data. On the website it states that the tool is commonly used to, "find broken links, extract data with XPath, audit redirects, discover duplicate content," and more. There is a free and premium version.