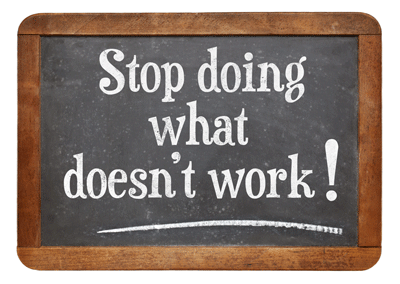 There was a time, not so many years ago, when a great big yellow book was the key to the local business world. If you wanted to locate a nearby business or service, you had no choice but to consult the yellow pages. But this was a time before the mighty Google, before the smartphone, before the internet became a part of our daily lives.
Today the yellow pages have become a thing of the past – and that means yellow pages advertising is, too. Here are three reasons why yellow pages advertising doesn't work anymore:
Nobody consults the yellow pages anymore
As we discussed above, there was a time when everyone used the yellow pages to find local businesses. But now, people use the internet to find local results, which is immediate, easy and effective. There's no need for the yellow pages anymore.
Now, maybe it's not fair to say that nobody uses the yellow pages; people in rural areas and the elderly still treat it as their go-to source. But unless you only want to market to those two groups of people, yellow pages advertising isn't worth it.
The rates are too expensive and constrictive
When the yellow pages were king, they could charge big rates and force 12-month contracts on customers because they were the only game in town. But as they've lost their grip on the local business ad world, the yellow pages have struggled to adapt. Their rates remain high and they still push the 12-month contract, which doesn't make any financial sense for your business – why would you pay for a 12-month contract when the yellow page ad will only come out once a year?
Yellow pages are dying
When was the last time you picked up a copy of the yellow pages? If you encountered one recently, you might have noticed how thin that "big yellow book" looks now. Yellow pages are shrinking because advertising dollars are disappearing, and the demand for the printed book is plummeting; in some major cities, stacks of yellow pages are even becoming minor environmental problems, as residents of large buildings refuse to take them. Within the next decade, the printed yellow pages may cease to exist.
Don't tie yourself and your business to a sinking ship. It's time to forget about the yellow pages – just like most of the world already has.
To read more on this topic, download our free eBook: