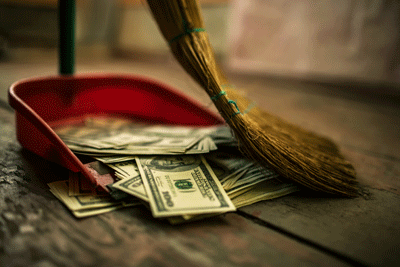 Many business owners are still dumping huge sums of money into yellow pages advertising, but that's a tremendous mistake; in fact, "dumping" may be the best word to use, because that money is being wasted. Your ROI (return on investment) for yellow pages ads is very low, and the yellow pages have a very limited reach.
So why do business owners still invest in yellow page ads? Here are the three most common reasons why:
They don't realize what a waste of money it is
There was a day when the yellow pages were king. If you needed to know the address or phone number for a business, the yellow pages were your first stop. But today, the king is dead; yellow pages are a thing of the past.
The audience for the yellow pages is shrinking every year, and there's no indication that it will rebound. Last year, Street Fight Magazine asked five online business experts when we'll see the last printed yellow pages. The most popular answer? Within the next 5 years. Investing in the yellow pages is throwing away money on a dying industry.
They think they still need the yellow pages
In the past, it made sense for you to be included in a directory, with prime placement so you could ensure people saw your ad. But the entire internet is now a business directory. In the internet age, people don't need to go to the yellow pages first in order to find your business; they can use Google and come directly to you. Which leads us to the next point…
They don't know what the alternatives are
Because of the dominance of the internet, businesses have a whole world of internet marketing now open to them. In today's world, the most sensible and effective marketing strategy for small businesses is inbound marketing.
With inbound marketing, you use Google to your advantage. You optimize your site to rank highly in Google's search algorithms, and use content like blogs and eBooks to draw potential customers to your website. Not only does this increase traffic, it also increases quality traffic. Why? Because those site visitors are already searching the internet for terms related to your business. That makes them more likely to become leads.
Stop wasting money on yellow page advertisements. It makes about as much sense as investing in a VCR: they're both obsolete items that simply aren't worth the money anymore. To read more on this topic, download our free eBook: