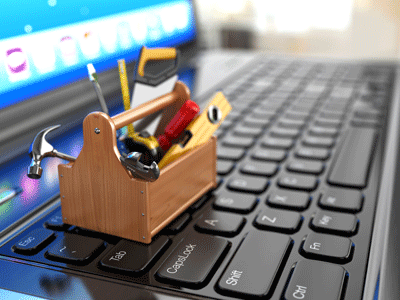 One of the best parts of utilizing inbound marketing for your business is its adaptability. Because everything exists online, it only takes a few keystrokes to change virtually anything about your campaign: from email messaging, to the layout of your social media pages, and even your landing pages.
Usually, we change our messaging to implement new campaigns or highlight special promotions. But occasionally, you may hit a wall with your inbound marketing strategy or come to realize your strategy simply isn't working. Rather than let your inbound campaigns wither away and waste time, that's when you have to reevaluate and adjust your inbound strategy.
If you think it may be time for a strategy adjustment, here are three signs that will confirm your suspicion:
Traffic has stagnated or dropped
Traffic is one of those things that should never trend down; it should always be rising ever-higher. Of course, week-to-week and even month-to-month fluctuations are common and are usually attributed to the regular fluctuations of the internet. But if you find that your traffic is staying stagnant for several weeks at a time, or, even worse, trending down, you definitely need to make an adjustment. Less traffic means less lead opportunities, and considering you'll only convert about 4 percent of your visitors into leads, you can't afford for traffic to drop.
So what causes traffic to stagnate or fall? Poor keyword selection can be at fault; if your potential customers aren't searching for your keywords, they're never going to find your site. Your content also needs to be informative and interesting; the better your content is, the higher it will rank in Google search results and the more clicks it will receive.
Your keyword rankings aren't improving
If you think your keywords are appropriate, yet your rankings for them aren't improving, then you need to make some serious adjustments. Are you consistently writing new content that utilizes these keywords? Are you ensuring that keywords are included in your blog article headlines, as well as throughout each individual article?
Every aspect of an inbound marketing campaign is connected – therefore, if your keywords don't perform better, your traffic will suffer, and your amount of leads won't grow; and the less leads you have, the less money you make. Keywords are one of the most critical aspects of the inbound marketing strategy, because they help get the whole process rolling. A strong keyword ranking begets higher traffic, which will lead to more lead opportunities. Poor keyword rankings can sink your whole inbound strategy before it even has a chance to get going.
Your social media following isn't growing
Social media is often relegated to afterthought status in many marketing campaigns, which is a tremendous mistake. When leveraged properly, social media is one of the most helpful and powerful tools a modern marketer has at their disposal. If your social media following is small and refuses to grow, you need to be more active on your social media pages.
Links to every new piece of content should be posted on every social media platform, sometimes multiple times (on sites with high activity like Twitter and Instagram). You also need to engage with your followers and ensure you're posting non-promotional content on a regular basis as well – these are the kind of posts social media followers interact with the most.