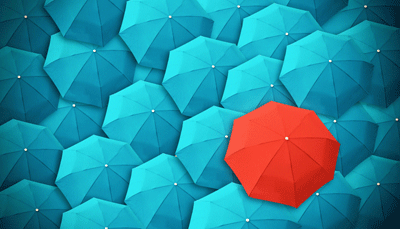 Mark Twain once famously said that "there are no new ideas." And he said this more than a century ago, before the entertainment industry took every possible concept or theme and repeated them to death.
In the business world, it can sometimes seem like there are no more new ideas. You can find a business to help you do virtually anything, and there are some fields that are completely oversaturated with merchants. So in a sea of similar companies, how can you make your brand stand out? It can be a tall order, but there are still ways to separate yourself from the competition. Here are three strategies that can help your brand rise above the rest:
Get involved with a viral craze
Every once in a while, we see some strange dance, physical feat or activity become a viral phenomenon. Things like the Ice Bucket Challenge, the Harlem Shake and the Shmoney Dance (warning: link contains NSFW language). If you have some bold employees in your company, then take advantage of the next viral craze and film a version of it yourselves. It's a little silly and potentially embarrassing, but if done correctly, it can pay off in a big way. Especially if you can make a video as hilarious as the folks at Maker Studios, whose Harlem Shake video now has more than 31 million views.
Establish a unique social media voice
If you've read our blog before, you know what a big fan I am of the Taco Bell Twitter account. But it's not just because it's silly, irreverent and fun – it's also because the social media account has its own distinct voice. What do I mean by voice? It has a detectable personality: playful, occasionally sarcastic, and quite witty.
Another Twitter account that established a huge fan base thanks to its unique voice was Drunk Hulk. Basically, this account imagined what it would be like if Hulk was drunk and saying random, weird things with the Caps Lock on. It became such a hit that despite the fact the account it's no longer active, it still has more than 184 thousand followers.
Take some time to develop your own social media voice, inspired by your typical customers. Their sensibilities, humor and personality should be reflected in your social media personality.
Engage in some guerilla/viral marketing
This can be a little risky, but if it works, it will be one of the most successful campaigns you ever attempt. Viral marketing campaigns allow your fans to basically do all of the heavy lifting, but following your clues or subtle hints to discover a new product or special marketing materials that they may be interested in. These sort of campaigns are usually used by movie studios and game developers, such as the recent #HuntTheTruth campaign for the video game "Halo 5: Guardians".
Two distinctly different commercials were released during the NCAA Men's Basketball Tournament, centering around the mysterious plot of the new "Halo" game. These commercials were confusing, even to longtime fans of the videogame series, but fans were encouraged to use the hashtag #HuntTheTruth to try to decipher more information about the game. The campaign is ongoing (the game won't be released until October), so it remains to be seen how successful it is, but there's a long history of aggressive and effective marketing for the "Halo" series.
This is one of the more challenging types of campaigns to pull off, but consider using social media to leak some hints about an upcoming product or special sale. Encourage your followers to participate by creating a unique hashtag, and ensure there's some kind of payoff for those who decide to play along. Otherwise, your marketing tactic might end up irritating potential customers instead of generating leads.