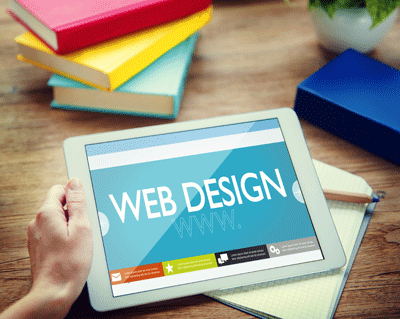 One of the best parts about websites is also one of the worst parts about websites: everything exists online and is therefore easily modified. There is no hard copy version of a website in an archive somewhere that needs to be adjusted whenever you want to make a change. Don't like the toolbar at the top of your home page? Change it! All it takes is a little bit of coding knowledge (or if you're using a COS like HubSpot's, you don't even need that), and your toolbar can be altered instantly.
While this is useful and helpful when considering changes, it also leads to quite a bit of tinkering. Websites are being redesigned all the time, sometimes for the better, but often for the worst. And sometimes, apparently both! In the case of ESPN.com's recent major redesign, some people loved it, while others absolutely hated it.
So what's currently hot in the world of website redesign? Here are three things that are currently all the rage. Just don't get too used to them: considering marketers redesign their websites every 18-24 months, these ideas will be antiquated before 2017.
Personalization
We love to have things specifically tailored to our wants and needs. Even something as simple as the barista at Starbucks knowing our regular order is appealing to us, and helps us feel more comfortable. The same can be accomplished with a website. When you personalize the presentation, it makes the visitor feel more valued and engaged. And an engaged visitor is more likely to become a lead.
Personalization can require some significant coding knowledge, unless you utilize the aforementioned HubSpot COS. At higher subscription levels, the COS comes equipped with "smart fields" that can automatically personalize certain aspects of your website.
Multimedia design elements
Here at Rhino, we always advocate keeping website design simple. Your website's job isn't to be state-of-the-art and employ the latest tech developments – its primary function is to be an easy-to-use sales tool.
Because of the rise of high-speed internet, businesses aren't afraid to bring out the digital bells and whistles for their websites – and thanks to broadband, most visitors now have computer and internet combinations that can handle such elaborate design elements. Many sites are now using responsive site design, which actually changes the appearance and layout of pages as you scroll further down the page. This certainly looks impressive, but its benefits are questionable. Will this type of design make it any easier (or harder) to convert a visitor into a lead? That will have to be evaluated as more companies opt for this intricate site design scheme.
Mobile-friendly or responsive site pages
This is not really a trend, but rather will certainly become a staple for all websites in the future. Web traffic is increasingly coming from mobile sources (both smartphones and tablets) and businesses must adjust in response. One survey recently found that 60 percent of all web traffic is coming from mobile sources. If your website isn't equipped to give those visitors a comprehensive experience, you're going to miss out on countless potential leads.
In the recent past, websites often had a mobile version of the site that was very simplified, but was easily viewable on mobile phones. Nowadays, more sites are opting for an adaptable website design, which automatically alters the appearance of existing pages to make them digestible on mobile formats. The result is a mobile experience that may still lack a few features, but gives users virtually the same experience as looking at the site on a computer.