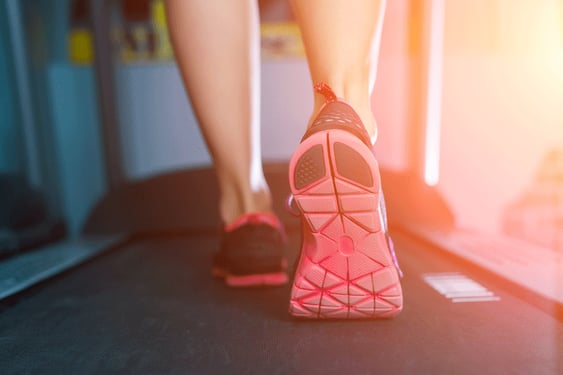 As we close out the old year and forge ahead into 2017, it's an opportune moment to reflect on last year's events, and make plans for the coming year. Most of us are used to doing this in our personal lives, with the time-honored practice of making New Year's resolutions, which represent, for most of us, an attempt to improve upon what we did the previous year. In a very similar manner, smart business owners and managers do the same with regard to business practices. To some extent, it's actually required, as we (literally) close out the books on the year that just concluded, and plan ahead for the next cycle.
Setting Sales Goals
If you're the owner of a business, or the manager of a sales department, it probably seems like you've heard this a thousand times. It's next to impossible to read a book about the sales process, attend a sales seminar, or listen to a motivational speaker without having the need to set goals drilled into us. While the concept is certainly a familiar one, you'll probably find, as I have, that there's no real consensus amongst salespeople or management as to what is the proper way to formulate your sales goals. Part of the reason for this inconsistency is that the goals come from different sources, and each person involved in the process brings with them a different perspective. Sales goals may originate from senior management, they may be self-set goals by an individual salesperson, based on his or her own calculations, or they may be formulated by a joint effort between sales reps and their sales manager. Even some cases, the goal may even be as vague as a blanket instruction from management, instructing the sales team to simply go out there and sell more this year than last year!
Nonetheless, it seems safe to say that everyone in the process can agree on one thing: we all want each year to be better than the last. Here are three points to keep in mind when you set out to set your goals for 2017:
1. Goals keep salespeople motivated
Again, if you've spent any amount of time working in a sales capacity, you know the value of goal-setting. Working in the framework of a well-planned, solid goal, adds an enormous amount of focus and even power to the work we do on a daily basis. A study from Harvard University may help us understand why this is so. The authors of this study drew two conclusions, both of which are relevant to this discussion. The first, which shouldn't be a surprise, is that setting goals is directly related to achievement. When a group of college students made a specific plan, stuck to it, and monitored their goals, they performed better than those who didn't do so. In fact, their productivity increased by a factor of 30%. Think about what you may be doing, just trying to get your sales team to increase their production by 5% to 10%.
The other result of the study may surprise you, and it may also help us understand where that 30% increase actually came from. It was found that even the activity of setting the goal changed one's motivation level. It's one thing to get up every morning with resolve to get out there and do the best you can. It's another thing entirely to focus one's sights on a very specific milestone and directly one's efforts to achieving that aim. It's a big boost to motivation, and consequently, to productivity. It's a 30% boost, to be precise.
2. Set unique personal goals
No two sales people are alike, either in their backgrounds, their skills or their approaches. Each has their own strengths and weaknesses. On the one hand, everyone on the team will share a large-scale goal in common: to increase production. But on the other hand, it's up to the sales manager, with an understanding of the unique qualities of his team members, to set individual goals that will facilitate achieving the end result he's looking for.
For example, a sales rep who isn't making as many calls as his colleagues should have a goal or quota set to increase the number of calls to a certain minimum level. Sales, as you know, is in many ways a numbers game, and it's crucial to reach out to enough prospects to ensure that you'll close a sufficient amount of deals. If a rep has been sloppy and forgets to do follow-up calls with prospects, a goal of following up at a certain regular frequency will serve to furthering strong customer relationships.
3. Goals need to be monitored
It's great to set sales goals. But don't forget that this is not like setting a watch, or a piece of software that only requires you to "set it and forget it". There won't be any value in setting the goal, if it's not constantly monitored. It's critical to know how well your people are doing at achieving their goals, whether they're on target, or struggling. A goal may be unrealistically high, and that can result in frustration and become demotivating. Or it may not be high enough to really challenge your salespeople. The only way to know this is by monitoring their progress, and re-adjusting the goals as necessary.
Starting your year off with wisely planned sales goals, reviewing, and reevaluating the goals as needed is a sure-fire way to improve your team's morale and productivity. Best wishes for a great and prosperous year!