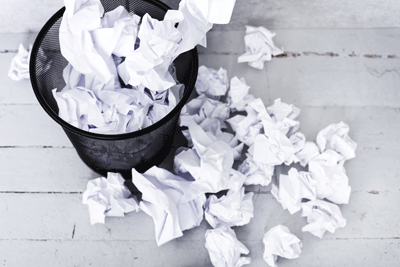 If you've spent any time perusing our blog or the rest of the website, you know by now that we're great advocates of content marketing in general and HubSpot in particular as the best platform for marketing automation. But it's not just us saying that. According to HubSpot's 2014 Year In Review, HubSpot now counts their number of customers at over 13,600, located in 90 countries. So it's reasonable to think that all those users must be on to something.
We're hoping that if you're following us this far, by now you're beginning to understand the value of content marketing, and are weighing the benefits of purchasing a HubSpot subscription. Or perhaps you've already invested in one and aren't seeing the result you might have hoped for. With that in mind, we'd like you consider a few common mistakes that business owners make with their HubSpot subscription.
Focusing on price
All too often, we see marketing efforts focused on attracting customers by being the cheapest option available. But while this is likely to generate some sales, it's not going to facilitate getting business with solid profit margins, nor will it attract customers with whom you can look forward to establishing long term relationships. And these are what you're really after, right? This is even more true in the realm of content marketing. Don't make the mistake of using keywords like "cheapest" or "free". These will certainly drive some immediate traffic to your site, but won't necessarily fit into your real marketing goals.
Lack of strategy
Some business owners will purchase a HubSpot subscription, throw up a few quick blogs on topics close to their hearts, and expect to see results pouring in. This may become especially frustrating after the first batch of blogs, when writer's block begins to set in, and you're both looking for more content to post, and wondering why you're not seeing traffic. Don't forget that marketing automation is not a strategy in itself. It's only a tool to use within the framework of your strategy.
Using negativity and fear
In our experience with marketing, we've seen two ways to motivate people to buy. It can be done positively or negatively, or, as some might say, through hope or fear. It's true that using fear may indeed create a sense of urgency and generate some quick sales. But again, these probably won't be the type of long-lasting relationships you're looking for. Keep it positive, and motivate with hope and optimism to keep people coming back to your website and becoming long-term clients.
Not using catchy titles
Of course there's more to content marketing than just a catchy headline, and as we always say, you need to give readers content which is both valuable and engaging. But if you use bland titles, you won't catch their attention, and they'll never make it to the rest of your awesome content.
So, while we recommend content marketing to all of our clients, including a HubSpot subscription, please keep in mind that purchasing the tool is the beginning of the process, not the end. To really properly devise an inbound marketing strategy, consult an experienced agency who will help you create an optimal implementation of your HubSpot subscription.