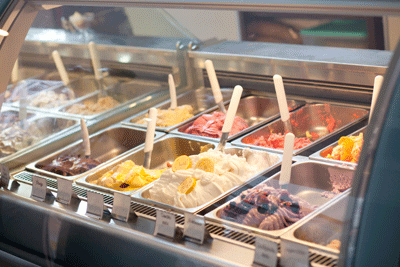 Most of us have pretty fond memories of "mom and pop shops," those small businesses that are local standouts, which survive and thrive thanks to a homely atmosphere and a sterling reputation throughout the community. For me, it was the local frozen yogurt shop, which only offered four different flavors on any given day, but they were delicious.
When you consider little institutions like these, or other small businesses, they might not seem like natural fits for inbound marketing. You probably associate digital marketing with large, multi-national corporations, the kind with logos that are recognized across the globe. But the truth is, small businesses are perfect candidates for inbound marketing. Not only do they stand to benefit tremendously from this type of marketing, it's also affordable enough to become a part of their marketing budget (no matter how small it might be).
Of course, because these businesses are rather small, they may not have the manpower to sustain their own inbound marketing campaigns. Fortunately, there is an answer: partnering with an inbound marketing agency. It's the perfect type of relationship for these businesses, one that's both productive and worthwhile.
Want to know more? Here are four reasons small businesses need to partner with an inbound marketing agency:
It's like adding extra employees
As we discussed above, many small businesses simply don't have enough employees to run an inbound marketing campaign. But when you partner with an agency, they already have the people you need to keep a campaign going. Not only will they be able to run your campaigns for you, they'll also have specialists available to handle unique responsibilities, such as editing and updating your website or setting up email drip campaigns.
You are only as involved as you'd like to be
A good agency makes inbound marketing a collaborative process, consulting you every step of the way and taking your input into consideration – but only if that's what you want. Some business owners don't need to see how the marketing sausage is made; all they want is for the campaigns to work. It's completely up to you how involved you'd like to be.
You'll always understand how successful your campaigns are
Worthwhile inbound agencies have plenty of analytical information on hand, and they'll not only share those numbers with you, they can also explain what they mean. A quality agency will help you comprehend how your campaigns are doing, so you have an idea what you're paying for – and if it's worth the cost.
You don't need to have any internet or marketing expertise
We have great clients here at Rhino, but not all of them are tech savvy. You don't have to understand much about the internet or marketing, as long as you're working with an agency; because rest assured, its employees know more than enough for everyone. Agencies work with various clients on all types of marketing campaigns, and they have the experience necessary to run your campaign successfully.