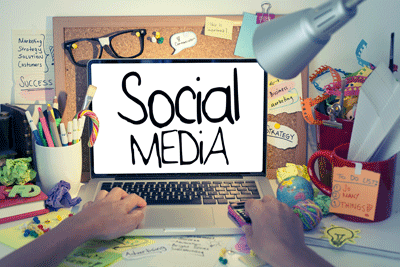 I hate to admit this publicly, but I spend way too much time on social media. Granted, compared to those who are social media obsessed, it's probably an inconsequential amount of time. But for a 30-something business professional (well, close enough), I waste too many hours on Facebook, Twitter and Instagram every week.
Anyway, because of my professional obligations and my own recreational social media use, I've become pretty familiar with each of the sites and their uses. I've also developed a healthy respect for the power of social media; if you can create a dynamic, effective and dedicated social media presence, it will really benefit your marketing efforts.
But sometimes, your social media marketing efforts just fall flat. If that describes your current situation, here are four possible reasons why:
You're not committed to regular posting
You need to be prepared to post to every social media account on a daily basis, and some sites will require more regular updates (like Twitter and possibly Instagram). Increasing your activity, especially on Facebook, will allow more followers to see your posts; currently Facebook greatly limits the organic reach of business pages by a huge percentage.
You're being too businesslike
This is one of our most oft-repeated pieces of advice: have fun with your social media! Your self-promotion should be kept to a minimum. Social media is about sharing and giving people a glimpse into your life, and your followers want a similar experience from you. So be sure to post photos from company events and include occasional non-business-related posts. Your followers will appreciate it.
You don't interact with your followers
Speaking of followers, are you spending enough time responding to yours? Anytime a follower posts to your Facebook page, Tweets at you or simply interacts with one of your posts, you should engage them immediately. Be friendly and personable, and if they have any issues, be sure to help solve them. Consumers are becoming increasingly comfortable with calling out companies via social media, so chances are you'll be able to test this out very soon.
You're not sharing your content enough
There's an exception to the "minimal self-promotion rule" when it comes to content. Your content is the most valuable thing you have to offer, and it's also the centerpiece of almost every inbound marketing campaign. So share it with your followers! You should post links to every social media account whenever you have a new piece of content. Remember, if you've demonstrated credibility and value with your blog articles, your followers won't see this as self-promotion – they'll see it as personally beneficial.