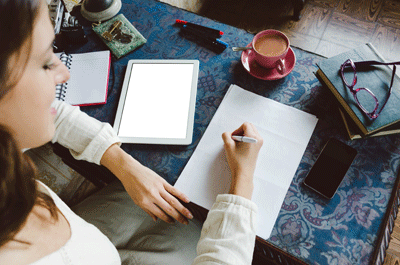 Email is still quite necessary for work and business. Everyone still communicates with their bosses and coworkers via email regularly, and emails are a critical component of inbound marketing. If you're not using email to reach out to leads and customers, you're going to miss out on potential leads, which means you'll miss out on potential sales. And no sale should be left behind.
Here are some tips for writing effective marketing and sales emails:
Keep it short
What's your reaction when you click a link to an article and see that it's about 3,000 words? Mine is usually to recoil and close the window, because who has time to read something that long? I've got stuff to do, and so do your leads, so spare them the long prose. Try to keep an email under 300 words, but less than 200 is really ideal. And if you can't make your point in less than 300 words, you might need a different point.
Have a purpose
Whenever you write a marketing or sales email, you have to give the recipient something to do. Whether it's clicking a link, filling out a survey or submitting a form, make sure there's a reason for your email. Otherwise, the recipient will just view it as a waste of time, and that's not great for your image.
Explain the value to the customer
In marketing, it's often helpful to have a value proposition, which basically tells the recipient what's "in it" for them; basically, why your request is worth their time. A value prop doesn't have to be something tangible, but it has to be something that sounds valuable. For instance, will you be able to "transform" their business? "Streamline" their workflow? Now's the time to promote the benefits of your business and your products a bit, because you have to convince the recipient to come to your website.
Try to offer something with the email
One of the central tenets of inbound marketing is content production: you should produce loads of content, because this is the ammunition you need to attract customers. When you do that, you should have some extra content offers available – so put them to good use. Have your sales staff send out some content when following-up with leads, such as a blog article or eBook. That allows you to demonstrate value to the recipient, which will improve their opinion of you, and perhaps encourage them to do business with your company.