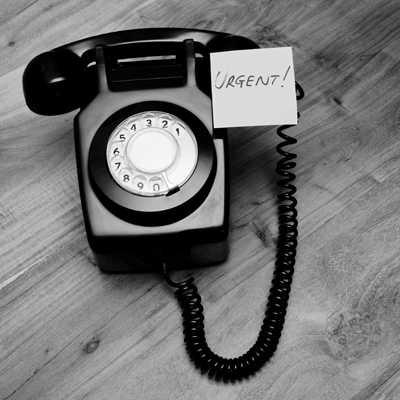 Calls to action are an important part of a solid inbound marketing strategy. They are meant to inspire your website visitors to do exactly as the name implies: take action. Whether it's contacting your company or downloading a content offer, you want your call to action to motivate your visitor to do something.
Having a strong call to action can be the difference between a visitor closing the page or becoming a potential lead. Here are four tips on how to create strong calls to action:
Use action verbs
If you have a form on your site, it may feel natural to use a word like "submit" or "try" in your call to action. But it's better to use an action verb to jazz up your offer a little. For example, instead of "Try this great product now," use "Get this great product now." It's subtle and barely noticeable to you, but the difference between the words is enough to change how your visitor views the offer. A call to action should sound almost like instructions: not quite an order, but a strong encouragement for the customer to take action.
Don't be passive – have a sense of urgency
You want your call to action to make it seem like the visitor has to take your offer now. It can't be a "take it or leave it, whatever" type approach, you need to have urgency. Use words like "now" and "today" to drive home the point that your offer can't wait.
Stress the importance of your product
Along with urgency, you want your visitor to feel like they need your offer; as if their life will be undoubtedly better with it. That may seem like a tall order, but it can be accomplished easily. For example, stress the possible consequences of not taking your offer. If you work in the roofing industry, here's a call to action you could use: "Get this eBook now to make sure your roof keeps you protected." You're telling the visitor that their roof might not keep them protected without the information in your eBook, stressing how important your content offer is.
Don't try to sell yourself or your business – just the benefits
With a call to action, you want the customer to feel like they're making a great decision for their benefit; if your call to action feels too much like a sales pitch, they're going to get suspicious and likely turned off. That's why you need to stress the benefit of taking action rather than talking about your company. Convince the customer they're making a decision to help themselves, not you.
For example, contrast these two calls to action:
"Contact us now and we can transform your leads for the better"
"Click here to transform your leads for the better"
Both very similar, and yet with one subtle difference: The first call to action puts the focus on your business; the second call to action focuses on the visitor and how they'll benefit.