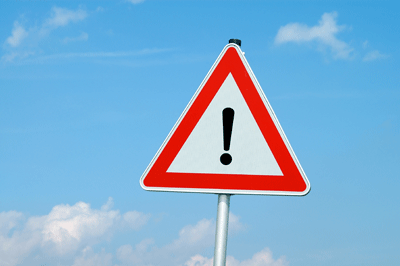 With close to a billion websites live on the internet right now, it's not going to be easy to build and maintain a site that's really going to stand out and produce results. This can be accomplished though, if you do it correctly, and that means optimal website design. It's no longer enough to just put up a site and fill it up with content. Your website design also needs to be provide the kind of user experience that will keep visitors coming back again and again, and will make them want to do business with you.
Here are some of the warning signs that indicate that your website design is inferior, and that you need to make some changes to produce the results you're after.
Your pages load too slowly.
There's no getting around the fact that people have a shorter attention span these days. We live in a world where a large portion of everyone's communication is done in text messages, tweets, and short video clips. According to a report by SAP, the average user's attention span has now diminished to 8 seconds (that's one second shorter than the average goldfish!). So if your pages take too long to load, users will become impatient and move on elsewhere. A significant portion of users will leave a site if it takes more than 3 seconds to load. So if your pages don't load in 2 seconds or less, you've got some streamlining to do in your website design.
You haven't updated your site in years.
It's a fast-moving world out there on the web, and if your site doesn't look fresh, it's not going to attract people. What was cutting edge website design only a couple of years ago is likely to appear completely outdated by now. If you can't remember the last time you added any new product information or other content to your site, you're overdue for a refresh.
Your website doesn't look right on mobile devices.
More and more users are doing more of their web browsing on mobile devices, and less of it on computers. That's why so much emphasis is placed on making sure that your website design is "responsive", meaning that it renders well on different devices. If users try to access your site from their phones or tablets, and the pages don't look right or function properly, they're going to move on to a competitor's site. You can test the responsiveness of your website design using Google's mobile-friendly test to see if your site meets current standards for mobile devices.
Your site has broken links.
There are few things that will universally annoy users more than clicking on links on your site, only to receive a "404 Page Not Found" error. It's frustrating, and it leaves users with the feeling that you don't care about maintaining your site. This will cause them to move on to someone else's site. And you know who else will do the same? Web crawlers. That's right, when the search engine's try to index your site and hit a broken link, they'll move on to the next site. Repair or remove any dead links, and stay on top of those.