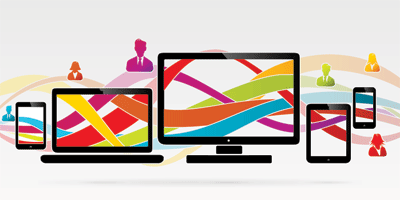 We're big fans of HubSpot here at Rhino. If you know anything about our company, you know we're also an official HubSpot Gold Partner – so of course we're going to talk it up, right? Well, we do love to sing HubSpot's praises, but it's not because we're trying to do the company any favors; HubSpot's success doesn't help us boost our sales. We talk up HubSpot because we really think it's the best. Before we partnered with the marketing giant, we had an opportunity to review all of the marketing software providers out there. Ultimately, we realized that HubSpot was a cut above the rest. We're now not only a HubSpot partner, we also pay to use their software to handle our own marketing efforts. So we're definitely putting our money where our mouth is!
One of the biggest advantages of using HubSpot is gaining access to its proprietary software features, such as the contact database (my personal favorite) and social monitoring tools. But today I want to talk about five additional advantages to using HubSpot's COS that you may not have considered:
A home for your entire website
You can utilize the COS to host your entire website, which allows for ultimate adaptability. You'll be able to instantly edit any page directly from the page itself, and save the changes without a lengthy process or the involvement of a web designer.
Ease of use
The COS is really easy to use – easy enough for your technologically-challenged mom to use. It allows you to post blogs, webpage updates and create landing pages within minutes, and utilizes a very user-friendly WYSIWYG editor for these pages. You don't need any knowledge of coding or website building to update your site; the COS takes care of all of that for you. And you can always view a live preview of what you're working on, so you can ensure everything looks right before it's published.
Simplified blogging
The COS comes with its own blogging platform, which provides templates for your benefit, or you can build your articles from scratch. And because those articles need to be found by web searchers, the blogging tool comes with an SEO assistant that suggests keywords to help boost your post's search results ranking.
Automatic mobile optimization
With the rise of smartphones, there are now millions of people accessing the internet via mobile devices on a daily basis. And if your site isn't optimized for mobile users, you're going to cost yourself a lot of sales. HubSpot's COS removes this concern, as it automatically adjust your site to whatever device is being used to view it. It works for computers, tablets and smartphones.
Built-in social media integration
Social media is a critical component of a successful inbound marketing strategy, and the COS makes it very easy to include on your site. You can add social sharing buttons to any page or blog post with just a few clicks, right from the WYSIWYG editor.