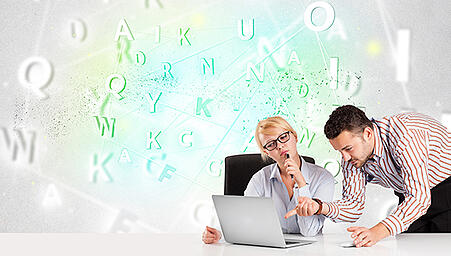 Coming up with creative, interesting topics for your company's blog can seem like a daunting task. Obviously the hope is that each and every post will draw in the reader and leave them wanting more. However, that can be a tall order. There are several tips and tricks out there to help guide you in the right direction. We've gathered a few of our favorites here.
Stop Selling, Start Helping
The number one thing to remember when coming up with topics for your blog is that you don't want to come across as if you are trying to sell the reader on something. Your blog should be purely informative and entertaining. Drawing the reader in with valuable, useful content is the goal. Offering them information that they want and need will allow them to see you as a helpful resource that they will return to again in the future. You know the major pain points of your target consumer – use your blog to try and remedy their problems. Obviously the hope is that all of this effort will result in a sale, but you never want the consumer to feel that they are being marketed to.
Keep Things Relevant
Think about what is going on in the world. It doesn't necessarily have to be something that has happened in your industry. If there's a big story in the news, blog about it! There's most likely a way that you can tie in what your business does in some way, shape or form. How is what's going on affecting your client base? Hearing your unique take on things will certainly be of interest to your customers.
Keep an eye on the trends, on popular blog posts that you've read, and on anything interesting happening in your specific location or industry. With the amount of news that we are constantly being inundated with, there is a treasure trove of content waiting for you if you just look.
Talk About Business
This can be done in an exciting way that will give customers a fun glimpse into your company. You could do a behind-the-scenes type post, talking about your everyday routine and what goes into making your company a success. You could discuss upcoming products and services, and ask for feedback in the comments. You could go into detail about the founding of the company and what your story is. There are a million different ways to talk about what makes your company unique – get creative!
Create a Recurring Feature
If you have an idea for a fun post that would really be better broken into two or more, turn it into a regular feature! Do a weekly round up of your favorite stories you've seen online each week. Feature an employee as the "Employee of the Week (or month)" and do a fun profile about who they are and what they're all about. Use a certain day of the week or month to delve deeper into a topic that you are knowledgeable about and that you think would be interesting for viewers. Whatever you think has the ability to keep readers coming back for more would work.
Talk About What Matters to You
Is your company involved with a particular non-profit? Do you give a percentage of profits to a certain charity? Is there something that really drives the company, something you're all passionate about or that inspires you? This is a great way to show people a different side of your business, and it's something that most will find interesting. Putting a human element on things allows your customers to feel as if they "know" you. Consumers want to know that there are real, live human beings behind the products and services that they enjoy. Your blog is a great way to get that message across.
As you can see, just about anything can be inspiration for a blog post. While it may seem like you'll never be able to keep up the pace, the longer you're at it the more you will see that the possibilities are endless.