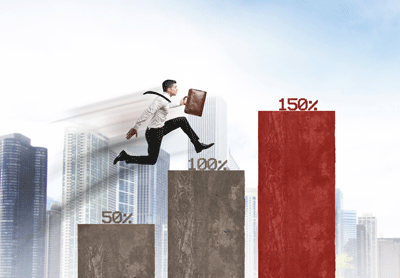 In the age of internet dominance, you need a digital marketing strategy if you want to compete. And the most popular digital marketing strategy in the business world is content marketing. Here are five reasons why:
1. It matches today's consumer's habits
One of the central themes of content marketing is ranking highly in Google search, which is fitting, because people are using the internet to search for everything, including local businesses and services.
2. It's a change of pace from the usual sales pitch
Today's consumer has heard virtually every sales pitch in the book. With things like telemarketers, robocalls, sales emails, giveaways and windshield flyers, people are bombarded with sales pitches every day and are experiencing marketing fatigue.
Content marketing changes that equation. A successful content marketing campaign involves posting blogs to your site that are purely informational, not promotional. By providing these informative blog articles, a consumer's first interaction with you is a pleasant one: they're getting valuable information from your site instead of a sales pitch, which would likely to repel them.
3. It's adaptable
Traditional marketing methods, like print yellow pages ads, are static and permanent: once they're out there, they're out there for good. But with content marketing, you're working in a purely digital space. If something isn't working, it can be changed with a few keystrokes.
4. It generates more leads
Another theme of content marketing is the content offer. You offer your site visitor some in-depth or intriguing content (such as infographics or white papers) in exchange for their contact information. If you've posted well-written and informative blog articles, site visitors will view you as a credible source; and therefore, will be more inclined to give you their contact information in exchange for more content. In their mind, they've just gotten more content for free, but what they've actually done is willingly become a lead.
5. It allows for easy follow-ups
If a lead came into your business or called, you'd have to manually follow-up with them, most likely via telephone. But with content marketing, all your follow-ups can be done via email. And if you invest in marketing automation software, you can track your relationship with each lead and even set-up automatic follow-up emails to be sent out periodically.
To read more, download our free eBook: