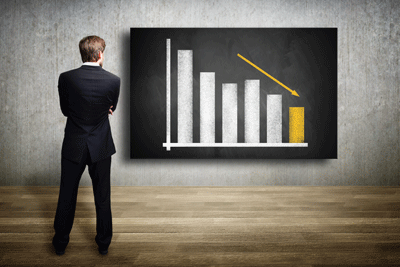 Inbound marketing is a little bit like installing a new roof: sure, you could do it on your own, but it's much easier (and usually more effective) to hire someone to handle it for you. There are plenty of inbound marketing agencies out there that are happy to take your money, but how many of them can do the job right?
This would be the perfect opportunity to tell you how great our agency is, but I won't do that (if you'd like to know more, just reach out to us!). We promised you signs that your current agency isn't doing its job, so that's what we're going to give you.
If any of these five signs are resonating with you, it might be time to consider a new agency:
They don't give you the numbers
We should caution you that inbound marketing does not provide overnight success – it can take a few months, or longer, in order to start seeing quantifiable results. But just because there aren't any great numbers doesn't mean your agency shouldn't provide you with them anyway. You have the right to know how your strategy is doing. If the agency isn't forthcoming with that information, that's a cause for concern.
Your website content is stagnant
The amount of content posted each week should be in your contract with the agency, and the industry minimum tends to be 2-3 blog articles per week. If you're not seeing that much new content go up on the site, someone isn't doing their job.
But quantity isn't the only concern with content. You should peruse the articles to ensure they're well-written and informative, and that they reflect a variety of different topics. If all the blog articles are the same, or they're sloppily produced, your inbound agency is slacking.
Your leads aren't increasing
Again, inbound marketing requires a little time to build up some steam, but it doesn't take forever. If it's been a few months already and there's no uptick in your leads, you have to question how effective your inbound agency is. And if your leads are actually decreasing, that's unacceptable. You need to ask about it.
Your social media impact is nonexistent
Social media is actually an integral part of the inbound marketing formula. Not only does it allow us to generate leads, it also helps us delight our customers, which (ideally) turns them into promoters.
Your agency should ensure you have a professional-looking, active social media presence on all of the major social platforms: Twitter, Facebook, Instagram, LinkedIn, Google+ and Pinterest. You should also be seeing daily posts on most of those sites (especially Twitter, Facebook and Instagram), as well as an increasing number of followers. Leads from social media can be hit or miss, but your following should be growing no matter what.
Communication is poor
This is something we pride ourselves on here at Rhino – you can always reach us. We might not be able to talk to you about your problem immediately, but we'll make a note of it, and we never fail to get back to you as soon as we can.
That's the kind of attention you deserve from your inbound agency. You're paying good money for an important service, and your agency is working for you. Therefore, you should be able to reach the agency whenever you have a question or concern.