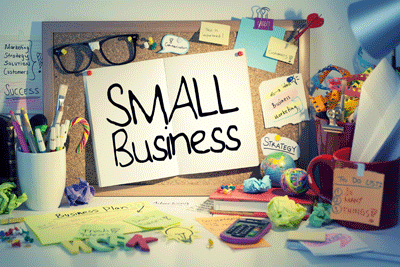 One of my favorite things about working for Rhino is the chance to see small businesses grow and experience success. Most of us appreciate the hard work and bravery required to run a small business, and it's nice to see businesses like that do well. However, whenever I speak to people about our clients, they seem surprised to hear that a few of our clients aren't major corporations. The truth is, inbound marketing is an excellent strategy for any size business, no matter how big or small. That's just one of the many things I wish small businesses knew about inbound marketing. Curious to learn more? Then read on to find out what else small businesses should be aware of:
Online marketing isn't just for the big boys
Major corporations all have social media presences and embrace online marketing, but that's just because they're smart enough to do so. There's no reason a small business can't utilize inbound marketing strategies. In fact, we highly recommend it.
Social media is a critical component
I don't know you personally, but if you're a business owner, I'm going to guess you're older than me, and therefore probably not a big fan of social media. However, social media is very important if you want to achieve inbound marketing success. Social media allows us to expand our audience, share our content and interact with our customers.
Your website will probably have to be redesigned
Chances are, your business website isn't currently equipped for inbound marketing. There are a few things we advise when redesigning the website: 1. Ensure there's a blog page 2. Optimize the site for mobile users; and 3. Make it abundantly easy for the visitor to become a lead or contact your company. These three things will turn your website into an effective sales tool.
The process takes some time
If you're starting the inbound process from scratch, you're going to need some time to redesign the site, create some content (mainly blogs) and perhaps set up marketing software. But even once that's finished, you still have to wait a bit for the inbound process to start working.
It's a bit complicated, but simply put, your site needs time to build a positive reputation online. That reputation will improve as you provide relevant, informative blog articles, and that improved reputation will put your site higher in Google search rankings; which, in turn, will drive more traffic to your site.
Marketing software will make your life easier
We are advocates of using marketing automation software, and our personal software of choice is HubSpot. We find HubSpot to be the most intuitive and easy to use software, but any marketing automation program will be beneficial.
Marketing automation allows you to schedule blogs to be posted at certain times, receive analytics on visits/traffic/etc., and generally be more productive. And the software usually comes packaged with an email program, which will allow you to send out your marketing emails to customers and potential leads.