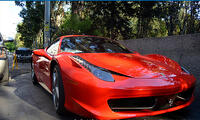 A great performing website will act as a salesman and not a brochure. Much like a salesman will generate prospects, leads and sales. A good website will do the same. Inbound marketing techniques are the best method to target your ideal buyer persona's which in turn will bring quality leads that are ready to buy to your website. Quality leads means traffic that converts into sales and not just browsers.
By doing a few simple things, but doing them with purpose, consistency and regularity your company's leads will be significantly better.
1. Blog every week, every day if you can. Businesses that blog on a regular basis receive 55% more traffic and 70% more leads than those that don't. Why you ask? It's simple really, every time you blog its like adding a new page to your website. If you will create a keyword strategy that represents your buyers and then talk to them, you'll be surprised at the speed in which you can be found on Google.
2. Put calls to action on every single page with a definitive conversion path. What we mean by a conversion path is mapped out steps from the first click to the contact with your company. Whether that contact be a phone call, form fill or online purchase you need a clearly mapped out strategy to reel them in. Remember, its not about clicks or views, it's about sales.
3. Create dynamic content. In order to blog, write articles, white papers, email newsletters, etc. You must have DYNAMIC content. The content must drive the prospect to the buyer. It must be written with purpose. With Keyword strategies and calls to actions that deliver the shopper now turned buyer to you and your company.
4. Create an email lead nurturing strategy. How often do you pursue leads that have not purchased initially? The vast majority of shoppers don't buy on the first visit to your website. It's why you must have an Inbound marketing strategy to take shoppers to leads to conversions to sales. Email does it by continually delivering that dynamic content to them as they go thorough the buying process. It keeps you front and center when the moment arrives to buy.
5. Create 3 buyer personas. What is a buyer persona? It's a fictional character created by you and members of your company that represent the top three buyers for your services. It's important that these personas really define who these people are. What age, what social status, income range and lifestyle, hobbies, places they hang out, etc. If you do that and then you go to them to communicate through an InBound marketing strategy you will see remarkable improvement in your leads as well as your conversion rates.
This is just a taste of inbound marketing, to read further, download our eBook on How Inbound Marketing Drives Real Results: