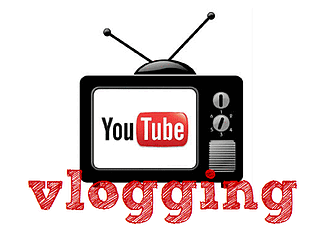 "Vlogging" for your business might feel a bit outside of your comfort zone, but with the popularity of online video content these days, it's certainly something to consider. YouTube has taken the popularity of online videos to an unbelievable level. More than 1 billion people visit the site each month, watching more than 6 billion hours of video. According to Nielson, YouTube reaches more US adults in the 18-34 demographic than any single cable network. If that isn't proof that video content is worth your consideration, then I don't know what is.
Stick With What Works
A vlog is basically a blog in video format. If you're uncertain if you could realistically come up with good vlog content, look no further than your blogging strategy. Sharing information via video rather than the standard blogging format spices things up, but you can stick with the same type of content your audience expects from you for consistency.
Make It Personal
Vlogging allows viewers to see a more personal side of your business than they might be used to. Putting an actual face with the information they are discovering will lead them to feel a closer connection with your company. The great thing about vlog content is that it doesn't have the intrusive feel of a commercial, so even though they may be getting similar information, it's in a much more pleasant format.
Expand Your Audience
The popularity of video content will open the door to bringing in viewers that you could never reach through other methods. Many potential customers who wouldn't normally take the time to read a blog post or informative article are much more likely to view an interesting video sharing the same info.
Showcase Your Expertise
Before you jump into the world of vlogging it's important to develop an idea about what type of information you're hoping to cover. This is an excellent chance to share valuable information that your viewers desire and that will allow you to establish yourself as a leader and expert in your industry. Sharing info via "how-to's", behind-the-scenes videos, or Q&A sessions with VIPs of your business will showcase your knowledge in a fun and intriguing way.
Build Your Brand
Vlogging is a great way to take the image that you've already created for your business and expand on it. Keep things consistent across all platforms and mediums. For any graphics in the video, use similar fonts and colors to those on your website and blog. Speak in the same "voice" that you use when developing your written content. Creating a brand that is instantly recognizable and relatable to your target audience can be greatly helped along with vlogging.
Even if vlogging feels a bit "out there" compared to your normal marketing efforts, it's definitely worth giving it a shot. It's almost guaranteed that before too long your competitors will jump on the bandwagon if they haven't already. You certainly don't want to get left in the dust and be seen as behind the times. By keeping the above guidelines in mind, you will be well on your way to conquering the world of vlogging.
If this seems like a lot to take on, and you have not even started blogging for your business yet, download our free eBook "Blogging for Business". It will give you an in-depth look at how to start this whole process.