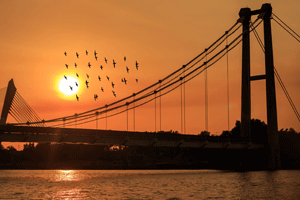 If you are considering making the move to HubSpot's COS platform, you may be feeling a bit overwhelmed by the process. In reality, it's actually quite simple. If you choose to do a full site migration, you will basically see your current website recreated in the HubSpot platform. Although it won't be an exact copy, you will soon have a very close approximation of your site within the HubSpot Content Optimization System. Follow the steps below to get started in migrating your website to HubSpot.
Submit Your Request
Once you have decided that you would like to make the move to a HubSpot platform, you simply make the request to your Sales rep or Account Manager, and they'll take it from there.
The Review Process
After you've made your request, HubSpot will begin to review the site that you want to migrate. The team will look for any designs, functionality, or features that can't be migrated to the HubSpot COS. If your site can be migrated, you will then have a chance to review the webpage and any specific notes about potential changes to the site.
Your Job is Placed in a Queue
It typically takes about 10-21 days to complete a full website migration, depending on complexity, size, and number of projects to be processed. You will receive an estimated date of completion for your migration job.
Migration is Executed
At this point, a HubSpot technician begins to produce template layouts and styles. This must be done before your pages are able to be recreated on the HubSpot COS.
HubSpot Runs a QA Check
After the migration tech has completed the migration, the web services team will begin to examine your website. They will look at all migrated pages to ensure it looks as it should, and will test the sites responsiveness across various mobile devices. Any edits that need to be made will be done at this time. From there, you will be notified.
You Are Notified That Migration is Complete
Typically about 10-21 days after your migration project is created, you will be notified of it's completion. If it has taken longer than expected, you can then reach out to your HubSpot contact with any questions you have.
You Review the Migration
The final step in the process is you taking the time to review the site migration. Since you are familiar with your original site, you may find errors that the HubSpot team did not. The review process is made simple for you by you receiving a special mechanism to report any issues that are found.
Your Site Goes Live
After you've done your review and are ready to take the site live, a web services rep will easily guide you through the process. And voila! The migration is complete!
As you can see, the migration process is a simple one. Just a few simple steps and you can begin to take advantage of all the benefits of the HubSpot Content Optimization System.