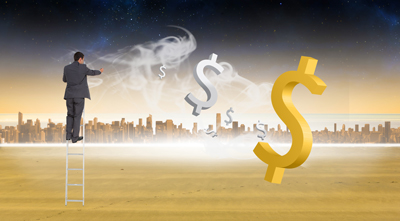 Investing in your web presence is something that is unavoidable at this point in time. The majority of consumers today are going online to conduct a search for products and services before making a purchase. In order to compete you must grab their attention before your competitors do. If you have already developed a solid online presence that includes an informative website, a frequently updated blog, and an engaging social media presence, then you are well on your way to online success. In order to begin generating a large amount of leads without spending a lot of money, you will need to create just one more thing: valuable content offers.
The great thing about creating content offers for your target buyers is that they require little to no investment. Aside from hiring a designer or someone to write them for you if you'd rather not take the DIY approach, most content offers won't cost your business much at all.
Content offers come in many forms, depending on what you would like to make available for your potential consumers. You could offer a to-do list or checklist of sorts, an informative whitepaper, a "how-to" video, an eBook filled with valuable information – basically anything at all that you believe those in need of your products and services would find valuable.
Once you have created your content offer, you will then need to develop a landing page on which to showcase the offer. This page will be where any and all traffic is directed when promoting the offer. The page should include a detailed description of the offer, be pleasing to view, and easy to navigate. Most importantly, it should include a capture form where viewers will need to leave their contact information in order to download their free content. You can require whatever contact information you need – although it's best to keep things simple. Name, email, and possibly phone number and address are the typically included fields.
After your offer and landing page ready to go, it's time to promote your content offer. Take advantage of your web assets that you have already developed – your website, blog, and social media pages. Update your website with a sidebar feature showcasing the offer. Include a link to the offer after every related blog post. Push out updates on Twitter, Facebook, Google+, and any other sites where you have an active presence, describing the offer with a direct link to the landing page. These simple acts can drive an incredible amount of traffic to your offer, resulting in a noticeable increase in leads.
As you can see, gaining new leads through an online content offer requires very little monetary investment. And the best thing about it is that there is no limit to the amount of offers you can create, and therefore, the new traffic you can drive to your site. After you have experimented with a few content types you will see what works for your business and what might not be quite so valuable. Use this knowledge to your advantage when creating your content plan going forward, and enjoy your newfound lead generation machine.