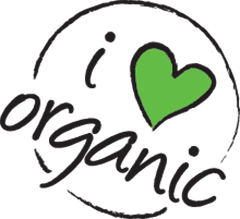 When it comes to your business being discovered online, it's pretty much always a good thing no matter how it happens. There are several different ways you can be found. You can pay for ads, you can add your business listing to online search directories, you can work your way up the search engine ranks – but what produces the best type of exposure for your business? Are organic results better than pay-per-click, or vice versa?
First of all, let's talk about the difference between organic and paid search results. Organic search produces natural, unpaid rankings that are the result of various search engine optimization practices. Paid search allows your website to be displayed on the search engine results page for certain keywords, which you typically pay for based on clicks or views of your ad. So, which is better?
When it comes down to it, the vast majority of users out there will click on an organic result over a paid result every time. There could be a number of reasons for this, but it most likely falls back on the theory that is behind the entire inbound marketing process.
Today's consumer doesn't want to be marketed to. They don't want to be "sold" something from a company with an obvious bias. They want to do their own research, find out what the pros and cons are, and they want honest feedback from others who have come before them. Paid search results feel just like another form of advertisement, which of course they are. Organic results feel more genuine.
In order for a business to rank high on the search engine results page for a particular search term, a lot of puzzle pieces have to fit together. The company has to put in quite a bit of time and effort with their inbound marketing efforts to make everything work and to show up for the keywords they hoped to show up for. But it is most certainly worth the hard work, since we know the majority of users prefer these organic results and are much more likely to click on them.
If you want to begin dominating the search results for specific keywords that you know your target buyers are searching for, it's time to get to work. It's important to follow SEO guidelines and keyword best practices for each individual term you wish to rank for. Include your target keywords throughout the text of your website and blog posts, in your page headings, anchor text and in your Meta data. The more places these terms are placed, the better. But take care not to go overboard! If you use the terms so much that it doesn't make sense in the context of your copy, then you are essentially keyword stuffing, which can result in heavy penalties from the search engines themselves. You may counteract what you're trying so hard to accomplish and be banished to the last page of results – so it's incredibly important to follow the rules as you go.
Obviously, paid search will do no harm, and it can certainly be an added benefit. After all, for those who aren't familiar with the difference between organic and pay-per-click, the very top results may in fact be what they choose. The more places you are showing up, the better, and pay-per-click results combined with organic results simply give you more space on the page. While it's in your best interest to focus your efforts on organic results, combining the two can be an excellent strategy as well.