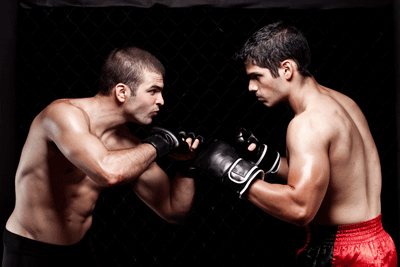 When you're in the B2C arena, marketing and advertising are a huge factor in the success of your business. As great as your products or services may be, you're not going to make sales unless people know about them.
For many years, the best way to spread the word about your products was through yellow pages advertising. After all, there was a copy of that big yellow tome in every home in America, so why wouldn't you want to advertise in it? If you ever needed to look up a business or service, you would search the yellow pages by default.
But the world has changed a lot since the 20th century. Now, people are using the internet instead of the yellow pages in ever-growing numbers. In fact, 54 percent of Americans say they use web search instead of the yellow pages, and that number is probably low – seriously, when was the last time you or someone you know even opened the yellow pages?
To take advantage of this paradigm shift, you should transition from yellow pages advertising to content marketing. Based on the strategy of attracting potential customers to your website, content marketing is rapidly becoming the norm in modern business.
Here are five reasons why you should switch from yellow pages advertising to content marketing.
The message is adaptable
Once you submit a yellow pages ad, it doesn't change: what you've submitted is what will be seen for the next 12 months. But with content marketing, everything is online. Don't like your current marketing messaging? It can be changed with a few keystrokes.
You can track your leads
When a visitor fills out a form on your site (and becomes a lead), they will leave a digital "paper trail" that you can follow up on. Through the use of marketing automation software (such as Hubspot), you can track your relationship with the lead, as well as their activity on your site. Conversely, with the yellow pages, you have to hope the potential customer calls or comes into your business, and then manually track the lead yourself.
You can customize your follow-up messages
Following up is a critical part of lead conversion, and since you're tracking leads, you can customize the follow-up message based on your relationship with the lead. For example, you can customize emails that are sent two, four, and six months after the lead first made contact, to ensure messaging stays varied, interesting and constant.
It's more affordable
Yellow pages advertising is very expensive; content marketing is not. You may incur some initial costs to upgrade your website or purchase marketing software, but after that, it's very affordable (if not free) to send emails and post content to your website. It often won't cost you more than the labor involved to create it.
You see what you're paying for
With yellow pages advertising, you have no way of knowing who is looking at your ad, or how many people see it. Through content marketing, the analytics are in place to allow you to track visits, page views, email opens, etc. You get to see just how effective your offerings are.
This is just a quick comparison of the two, to read more on how to make the transition into content marketing, download our brand new eBook: