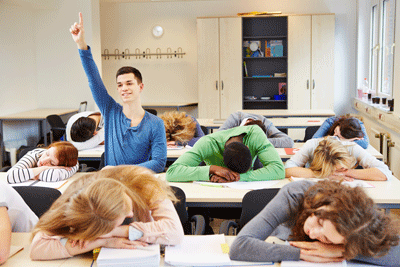 When implemented properly, content marketing is both cost-effective and highly effective at generating leads. Maybe that's why 93 percent of B2B companies are using some form of content marketing today – and that number is up year-to-year. One of the key components of a solid content marketing strategy is the use of blogs.
Your blogs are critical for two reasons: 1. They will primarily be what causes your website to rank highly on Google and 2. The quality of the blogs' content is what will entice a visitor to become a lead for you.
Therefore, having great blogs is very important in determining the success of your marketing. If you find that your blogs aren't getting enough attention, here are three likely reasons why:
You aren't using the right keys
Keywords are extremely important in content marketing, because they are what help your Google ranking. Before you even write your first blog, you should have researched the keywords used most often when people search for topics in your field. As an example: if you own a sporting goods store, some likely keywords would be "baseball gear" "sporting goods" "cleats" etc.
The importance of locating the best keywords can't be overstated. Ranking highly in Google is going to increase the amount of visits you get, and more visits means more lead possibilities. If people aren't finding your blogs through Google, they definitely won't be getting much attention!
Your topics aren't relevant
Your blogs need to be about topics in your field, and if you run a good business, then you should know what topics are of interest. If you're not sure, do some research! Look to see if competitors have blogs and read a few articles, or do some Googling for news stories related to your market.
When coming up with blog topics, put yourself in your customer's shoes. What would they want out of your business? What can they hope to gain from becoming your customer? What kind of problems do your products/services solve? If you know the answers to these questions, then you can come up with blog topics that are of interest to your potential customers.
If we go back to our sporting goods store example, what would a customer need from a sporting goods store? Perhaps they are a recreational softball player looking for cleats – since it's a recreation league, they probably aren't experts on softball gear. Therefore, here's an excellent possible blog topic: "How to choose a great pair of softball cleats." You can see how understanding the needs of your potential customer leads you to relevant blog topics.
Your content isn't valuable
If keywords are the most important part of the content marketing equation, then valuable content is a close second. When you provide content that a visitor finds informative and valuable, you establish credibility in your field – and if a visitor trusts your expertise, they are more likely to trust you with their business.
Providing good content also leads a visitor to engage in the next part of the content management process: exchanging their contact information for additional content. On your site, you should have "content offers" that are more in-depth than your blogs; for example, eBooks or Infographics. These content offers are free – all they require is for the visitor to submit their contact information.
If you've established credibility with your visitor, they'll view this additional content as valuable and be inclined to make the deal; after all, it doesn't cost them anything, and they like what you've given them so far. But what they're actually doing is willingly agreeing to become a lead for you. That won't happen if your blog content isn't deemed worth their while.