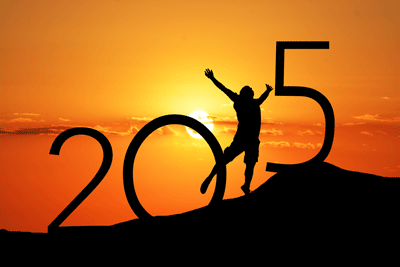 Here at Rhino, we always have our ear to the ground in regards to marketing. We want to know the latest and greatest about everything in the marketing field, so we pay close attention to trends and news, as well as the needs of marketers out in the field. And one thing that people always want help on is blogging. Since I started out in marketing years ago, people have wanted to know how to blog, what to blog about, how often to write blogs, etc. Some people are practically in a panic about it. To those people, I have a simple message, courtesy of Green Bay Packers quarterback and NFL superstar Aaron Rodgers: "R-E-L-A-X… Relax. We're going to be OK."
Blogging really isn't all that complicated. Right now, as we speak, you're reading a business blog; and that business blog included a quote from an NFL player. See? It's not that serious. In fact, it can even be fun. Here's what you need to know if you're business blogging in 2015:
If it's boring to write, it's probably boring to read
I don't like to write boring blogs for two reasons: 1. It makes me bored, and being bored all day at work doesn't sound very fun; and 2. (More importantly), if you were bored writing the article, why wouldn't I be bored reading it? Nobody wants to read dull writing, so try to have some fun with it. The main goal of any blog is to get the customer to seek out more info from your company – nobody said it couldn't be entertaining as well.
That being said, give the people what they want
There's an old anecdote in the publishing world about a fight breaking out between publishers. The subject: whether you should give readers what they want or what you think they need. The point of the story is that YOU don't get to decide what the readers should get; you have to give them what they want. So be sure you're listening to your customer base and writing about topics relevant to them. Otherwise, you're going to attract the wrong kind of traffic to your site – i.e. people who aren't interested in your products/services.
Keep the schedule consistent
We recommend starting out with no less than three blog posts per week, although five is optimal. And ensure that you publish the articles every week on the same days, without fail. It's helpful to schedule blog articles to be published in advance, which can be done very easily with marketing software (such as HubSpot). Regular updates make your site appear more relevant to Google, which helps with search rankings. They also give your site more pages, which helps expand your online footprint.
Don't forget the keywords
I would be remiss if I didn't remind you to choose appropriate keywords. These keywords should be terms that come up regularly in your business, or that you know customers always mention.
You should include at least one keyword in every blog headline, and sprinkle them liberally throughout the body of the article. This will help your potential customers find you more easily.