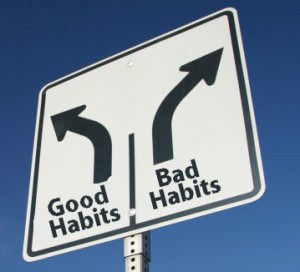 Getting out of the Yellow Pages and going Inbound…
Are the returns on your Yellow Pages ad diminishing? Have you thought about marketing your business online, but aren't sure where to start? If so, you're not alone. As evidenced by the shrinking number of pages in the printed Yellow Pages books that land on doorsteps each year, a growing number of advertisers are making the move from Yellow Pages advertising to online marketing for the first time. They know that the Yellow Pages' print advertising model is no longer in sync with today's consumers, who are turning to the Internet first when seeking a service or product.
There's no single best way to shift your marketing budget from the phone book to the Internet — you can make it as simple or as extensive as your time and money will allow. In any case, the hundreds or even thousands of dollars you're spending on a display ad in the traditional Yellow Pages directories can, in most instances, work harder for you online.
Why Market on the Internet?
While the Yellow Pages still find some use among people with no Internet access, those in rural areas and the elderly, it's difficult to deny the waning impact of advertising in the printed directories. Even some of the nation's largest Yellow Pages publishers have ceased printing their books due to declining revenue, instead offering their customers listings in online directories.
If you're wondering whether to take the online marketing plunge, consider these estimates:
70% of U.S. households use the Internet when they're shopping for local services and products.
By 2016, more than half of the money spent in U.S. retail will be influenced by the web.
64% of smartphone owners are using their mobile devices to shop online.
Taking these numbers a step further, remember that it's not enough to simply have a website. If a local consumer searches for "San Francisco architect" but your firm's website doesn't appear until the third or fourth page of search results, that consumer will likely never see you. That's where online marketing comes in. Just as a large display ad in the printed Yellow Pages gave you an advantage by drawing more attention, properly promoting your company online will do the same.
How to Get Started
Hiring a search engine optimization (SEO) professional to set up your online marketing campaigns can be a great investment, but there are a few relatively simple steps you can take yourself to help your business attract more attention online:
Make sure business information is consistent: Check to see how your business is listed on the major search engine's local search directories. Your company name, phone number and address should appear exactly the same in each instance.
Monitor and facilitate customer reviews: Make it easy for your customers to provide a review, and watch for opportunities to respond to reviews, both positive and negative.
Start and maintain a blog: Adding fresh content to your website has several advantages, from allowing you to educate and converse with customers, to being able to include more of the keywords and phrases your potential customers are using to find businesses like yours.
Be on the lookout for links: If you're involved with trade organizations, have relationships with vendors or take part in local events, ask for links back to your website from those entities.
If you're not quite ready to leave Yellow Pages advertising behind entirely, consider running your next ad in tandem with your new online marketing efforts, then assess which performs better for you. You can do this by setting up some simple tracking methods. For your print ad, include a special phone number so you'll know how many calls you're getting from the ad. For your online marketing, there are plenty of tools to gauge performance, such as Google Analytics.
A Smart Choice for Your Business and the Environment
Making the change to online marketing, which can include SEO, pay-per-click advertising (PPC) and more, not only benefits your business — it's also a way to support efforts to reduce the tons of waste created by the millions of phone books that are printed each year. And there's more you can do as an individual, such as opting out of receiving directories at the National Yellow Pages Consumer Choice & Opt-out website. There is also a new website for both consumers and publishers, YellowPagesUnited.org, that is promoting industry-wide changes that would lead to a significant reduction in the distribution of printed directories.
With fewer and fewer people using the Yellow Pages to find a business like yours, make sure your hard-earned advertising dollars don't end up in a landfill. To read more, download our FREE Whitepaper on "5 Reasons you need to stop advertising in the yellow pages."