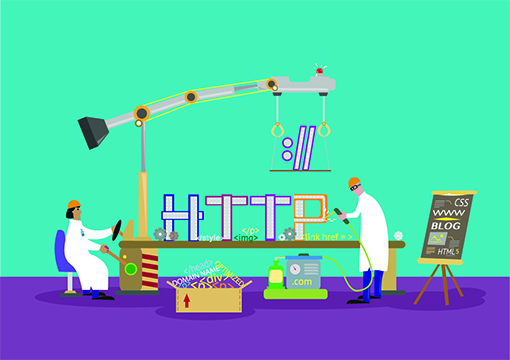 Today's consumers often rely more heavily on their own research than word of mouth. In the past, people would reach out to their friends and family to find out what business they had used for a particular service. Now, with the popularity of Google and online review sites, customers know they can go online and find out basically anything they want to know about a business on their own. The need for a first hand recommendation is no longer there.
This is why your online presence is incredibly important. The majority of consumers out there will go online to find out who has the best reputation, most positive reviews, and overall best presence before making a buying decision. Because of this, online testimonials are now an essential part of your website.
Any potential buyer out there is going to value the word of a previous client over that of a business owner any day. Of course you would have nothing but praise for your company – you're trying to make a sale, after all. But hearing rave reviews from those who have already used your products or services has a bit more weight. Everyone knows it's highly unlikely that a customer would talk up a business they had a negative experience with.
Let's say you own a plumbing company in Atlanta. When someone is in need of an honest and reliable plumber, they will almost always go online and go straight to Google. They may search for something along the lines of "best plumber Atlanta" or "reliable plumbing company in Atlanta". If you have done your due diligence and have determined a number of keywords that you are targeting with your website and blog content, then you will likely show up for the keywords your target buyers will be searching for.
Once these potential clients stumble upon your website, you have to make sure that what they find there will impress them. Not only does your site need to be pleasing to the eye, easy to navigate, and full of useful information, but it will also need to include a number of positive testimonials from your past customers. This might be what gives you the edge over your competition.
It's somewhat unlikely that someone will see your site and research no further, deciding to book an appointment without looking at a single competitor. Instead, they will see what else is out there. If your site includes several great testimonials saying how wonderful, reliable, and honest your company is, they will take that into consideration. If your competitor's websites don't have testimonials, or the ones that they do have seem forced or insincere, the odds of you ending up with the sale are in your favor.
This is why the testimonials that you use need to feel legitimate. Reach out to the customers that you know have a great loyalty to you, those who have been with you for years and have sent in referrals. Most satisfied clients will be happy to help when it comes to a quick review.
When posting your testimonials online, be sure to tag them with the keywords "testimonials" and "reviews" along with your business name. This way, when they go to search for reviews of your company, the great reviews you have posted on your site will be some of the first to show.
In a day when your online reputation matters more than nearly anything else, testimonials can make or break you. When designing or revamping your website, be sure to include them throughout your site pages. When it comes to your business website, testimonials are an absolute must. To read more on building a successful website, download our free eBook "10 Steps to Turn Your Website Into a Lead Generating Machine".