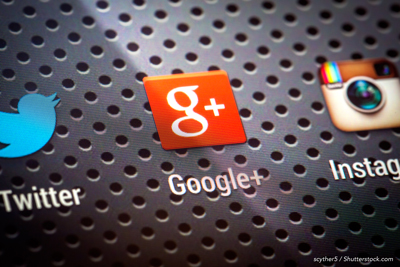 In the online world, it seems like Google is all-knowing and all-powerful. To be a success, you need to play by their rules so that your business shows up in their search results – which we all know is extremely important. Taking advantage of Google+ is a great way to add a bit of authority to your business in the eyes of Google, and it can also be a great place to generate leads for small businesses.
Just like with any other social media site out there, different businesses thrive on different platforms. Google+ may be an amazing source of leads for your local restaurant, for example, but it may not work as well for a chain of pet stores. A lot depends on the way each business promotes and uses the site, so getting to know the ins and outs of each individual platform is your best bet.
After you've determined the best way to take advantage of Google+ for your business and have spent a good amount of time pushing out content, take a hard look at your analytics. Does the site seem to be working for you? Are there changes that need to be made? Are you reaching the audience that you know is there? And if not, how can you change that? Spending a good deal of time analyzing your results is the best way to develop a plan of attack for your social media strategy going forward.
No matter the site you are attempting to use, it's important to actually put in the work and stay away from generalizations. Many business owners are quick to state that Twitter would never work for their business – but if you don't put in the time and effort to give it a shot, how will you ever truly know? By making these quick judgments, you may be missing out on a platform that could bring in an incredible amount of leads for your business.
If you've spent an ample amount of time developing your target buyer personas (which you definitely should), then you will have a good indication of which sites these buyers prefer. Another great way to find out which sites your target consumer group will be spending most of their time on is to ask them! Social media, no matter the actual site you use, is a great place to gather feedback from your audience. Take an informal poll and find out where the majority of your users spend their time. If they aren't totally familiar with Google+ but they spend a huge chunk of their free time on Facebook, then you may want to focus a big portion of your efforts there. As with anything you do online, social media management is a learning process.
When it comes down to it, any social media site, whether it be Google+, Instagram, Facebook, LinkedIn, etc., can be a successful tool for your business. You may have to put in a lot of hard work and dedication, but those efforts are always worth it. Every social site has a large audience full of people who could potentially find a need for the products or services that your business has to offer. You just have to do your homework and find out how to make it work for you. To get a more in depth look, download our free "Guide to Online Lead Generation for Business Owners" eBook.