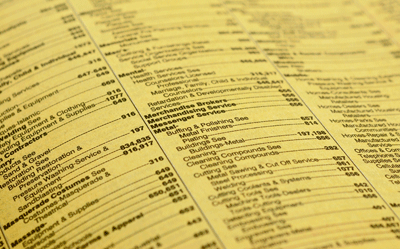 As a sports fan, I often find myself watching ESPN or its networks, despite the fact the quality has gone down over the last few years. Occasionally, that includes catching the TV simulcast of ESPN Radio's popular Mike & Mike in the Morning radio show. In recent weeks, I noticed that YP has been doing some heavy advertising on Mike & Mike, highlighting their Internet offerings.
This advertising attempt of YP doesn't surprise me, but the company's willingness to spend so much money on a national ad campaign did, at first. But after giving it some thought, I realized that if you're in as tough a spot as they are, it makes sense to pull out all the stops.
The truth is simple: the yellow pages missed their chance to climb aboard the Internet marketing train. And now, that train has become a high-speed locomotive that YP has little hope of catching. Because despite their claims to the contrary, the online yellow pages aren't going to do much for site traffic.
Replaced with something much more efficient
As a society, we have little use for the yellow pages anymore in any form, print or online. Before the spread of the internet, a directory made perfect sense: it was a centralized location to find all of the contact information we needed. But if I asked you where to find a business address or phone number now, what would your answer be? Undoubtedly, the internet.
That's because the internet in general (and Google in particular) has fulfilled that role previously held by the yellow pages. And the rise of smartphones has only solidified this role for the internet. Thanks to Google, I can look up a business on my phone and then dial the business' phone number with just one additional screen tap. It's incredibly efficient and easy.
An online directory complicates a simple issue
The idea of providing a centralized directory online makes some sense at first glance – you can go to YP and type in what sort of business you want to find and instantly be presented with multiple options. But again, that's something you can already accomplish with Google. And since one of the latest Google updates (nicknamed Pigeon) placed greater emphasis on local results, you can now see nearby businesses at the very top of a search results page.
The vast majority of consumers are going to go straight to Google to find a business, and sure, they might be inclined to click on your YP listing in the search results. But all that does is add an extra step in the process. If you could ensure your website appeared on the search results page as well, why wouldn't the customer simply go there directly?
That's the harsh reality of YP's online business model. The only benefit to going to YP's directory first is it helps YP remain relevant by inserting them into the process. It provides virtually no benefit whatsoever to the consumer.
Inbound marketing will ensure you never need the yellow pages again
YP's last ditch effort to get your money is to claim they can help people find your business. While that may be true, you can easily accomplish the same goal without YP's help. Through inbound marketing strategies, you can ensure your site's content ranks highly in Google search results for various topics. If you want some help accomplishing that, a partnership with an inbound marketing agency is a good place to start. But a deal with YP is a futile enterprise: you're essentially paying to allow YP to take advantage of your web traffic.