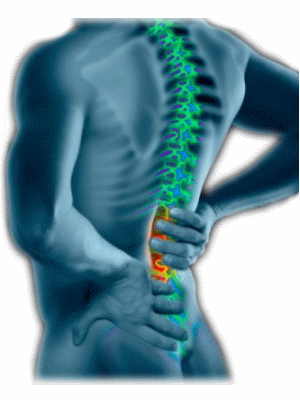 As a small business owner, chances are you're well aware how important marketing is for bringing in new patients. Depending on how long your chiropractic business has been around, you may have already used all of the tried and true marketing tactics out there: TV and radio commercials, direct mail, print ads, etc. Even if you've seen some success with those methods in the past, there is a somewhat new trend in the marketing world that is incredibly effective, much more affordable, and an all-around more pleasant experience for both you and your target customer base. Let's talk about marketing your chiropractic office the inbound way.
So what is inbound marketing? In a nutshell, it's the practice of creating interesting, valuable content for your target consumer that they actually want to find and will seek out on their own, rather than pushing your message on them as in the traditional method of marketing. Creating an inbound marketing campaign for your business is quite simple. If you think you're ready to get started implementing the practice of inbound marketing in your chiropractic business, and we hope you are, here are a few suggestions for getting started.
Start Creating Content
It all comes down to the content when we're talking about inbound marketing. If your target consumer is looking for a new chiropractor, these days they most likely won't go to the Yellow Pages and pick out the first ad they see. In this modern age of the Internet and all that it entails, practically everyone out there will go online and do a bit of research before making a buying decision. For this very reason, it's important that your business have a stellar online reputation, as well as an informative website filled with valuable information for the client.
Perhaps your target consumer isn't quite sure they need a chiropractor. They may type, "How do I know I need a chiropractor?" into the search engine. Wouldn't it be amazing if you already had a blog post on your site answering exactly that question? If you've begun the practice of inbound marketing, chances are pretty good that you would!
When you begin to create content for your website, you should take into consideration exactly who you are targeting, and what their issues might be. That way you can answer their questions, and when they begin to search for the answers, you are right there to help them out. After you have this highly valued content ready, it's time to get it out there to be found.
Make Your Content Available
When it comes to putting your content on the web, utilize all of your different online spaces and places. Publish entire posts to your blog, but also update your social media sites such as Facebook, Twitter and Google+ with links out to your posts. The more places you publish your content, the better. And if you have taken care to follow Search Engine Optimization and keyword best practices, your content will organically begin to rank higher and higher on the search engines. That way when your target client is out searching for a topic you knew they would be, your blog post filled with valuable info will be one of the first things they see. This leads to them viewing you as an authority and an expert in the industry. Who better to call when they decide it's time to make a visit to the chiropractor?
Build a Relationship With Your Customers
Another upside to the inbound marketing process is that it allows you to develop a different kind of relationship with your customers than was previously possible. If you have a strong, interactive presence on sites such as Facebook and Twitter, it allows your clients to reach out and interact with you one-on-one. This is an excellent way to show potential clients that you like to take the time to help and get to know your patients personally, rather than just getting them in and out the door of your office and letting that be it.
Also, by providing content that is informative and helpful, your current and potential clients will begin to think of you fondly as a resource they can go to for valuable info. This relationship building is an excellent way to develop loyalty from your client base.
Track Your Results
As you would with any marketing campaign, it's important to track your results. How else will you understand the true ROI of your inbound marketing work?
The great thing about tracking these efforts is that you can see the results in near real-time. This also allows for you to make changes and remedy any issues that arise just as quickly. Rather than publishing an ad that draws a negative reaction and being unable to do anything about it, if you post something on a social network or your blog that has the same reaction, you can respond immediately.
By tracking page views, time on site, traffic sources, etc., you're able to narrow things down to just what works for your target base and what doesn't. This allows you to plan your future online campaigns accordingly.
As you can see, getting started in the world of inbound marketing is quite simple. By utilizing the expertise that you already have about your industry and making that information available to the masses, you can begin to draw in more and more potential clients with very little effort or expense. That's the magic of inbound marketing – it doesn't feel like marketing at all!