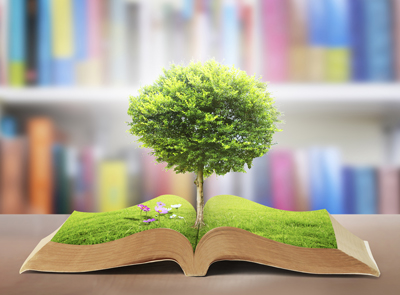 When you think of content marketing, what's the first thing that comes to mind? If your answer was eBooks, you aren't alone. Although eBooks are certainly a valuable and important part of the content marketing equation, there is much more out there that your business could offer to your potential consumers. Let's take a look at several different types of content offers you could potentially offer to your target buyers.
White Papers
White papers are a great content offer, especially if your business is B2B. The technical definition of a white paper is an authoritative report or guide helping readers understand an issue, solve a problem, or make a decision, so you can see why they would be of value. Creating a white paper for your target consumers sharing valuable information about your products, services, or your industry in general, is a content offer that many would find highly valuable.
Checklists
Who doesn't love a good checklist? They keep you organized, help guide you in what you need to do, and are a great way to stay on track. While you may not automatically think a checklist would be a great content offer, in many industries they could be perfect. For example, let's say you own a women's boutique. You could offer a checklist for "a guide to creating the essential classic wardrobe". Or say you own a pet rescue. A checklist on "10 things to do before adopting a pet" would be a great offer. These incredibly specific checklists would be a simple and effective way to draw in your target buyers.
Instructional Videos
YouTube is one of the most visited sites on the web, and for good reason. People love to watch videos. Funny, happy, sad, instructional, informative – there isn't much out there that people won't watch. The possibilities for creating great video content are practically endless. If you own a hair salon, then you could create a video showcasing "how to create a gorgeous updo in just five minutes". If you have an art gallery, you could offer a video showcasing an art expert sharing inside info on a particular genre. Video content offers a chance to get creative and personal, so have fun with it!
Tip Sheets
A tip sheet is a publication containing the latest information, tips or predictions for a particular industry. A great way to use a tip sheet to your advantage is to create a list of tips telling your target buyers how to solve a problem, such as "10 tips for getting excellent customer service wherever you go", or "8 easy ways to keep pests out of your home this summer". They're quick, easy reads offering valuable info – practically a sure thing!
Infographics
Infographics are a newer trend, but they have become incredibly popular over the last few years. Infographics are a fun and easy way to share a ton of information quickly. They are done in a visually appealing way that catches the eye. Many people are much more likely to read several quick tips or facts than sit down to read a lengthy article over the same topic. Check out this great infographic describing exactly what an infographic is – clever, right?
Content offers are incredibly valuable to your company, and they offer a chance to branch out from the normal routine. This is an area where creativity is helpful, so get together with others in your business to brainstorm your best ideas. Your target buyers will find value in a number of different things, so do your research and have fun! Although I just told you to branch out from creating only eBooks, we happen to have one on this topic. So, to read more on how to develop a solid content marketing strategy, download our free eBook "The Tool Kit For Launching a Successful Marketing Campaign".