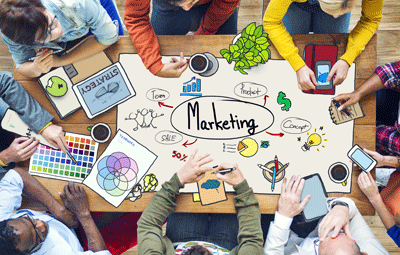 In 2014, traditional marketing isn't getting it done anymore. If you want to have successful marketing, it needs to be digital, and the best way to market in the digital space is through inbound marketing.
One of the integral parts of inbound marketing is content. If you're not offering content as part of your marketing strategy, you're really limiting your ability to be successful. Here's why:
It's key to drawing in customers
Inbound marketing takes the traditional approach of "in your face" marketing and flips it on its head – instead of actively seeking the potential customer, you draw the customer to you. So how do you accomplish this? Through content. By providing content the potential customer wants, they'll come across your site organically through internet searches.
Let's say you're in the car detailing business: a potential customer might be researching the best kind of wax to buy for their car. If you've written a blog post about car waxes, the customer can come across the blog and you've suddenly made a connection.
It makes for better leads
A print advertisement is going to get a lot of views, but are they the kind of views you want? With content offers, you're more likely to get views from potential clients. When customers find your content, it's because they were already interested in your field. And it's much easier to get a good lead from an interested visitor than a random person.
It increases your Google rank
A high Google results ranking can be a major boost for business, because it makes you more likely to show up in internet searches, and you'll show up early in the search results. Because of the way Google's crawl and algorithms work, the bigger your online footprint, the higher your Google rank will be. Providing content increases the size of your online footprint, and providing multiple links in your content will also make your site appear more relevant to Google.
It adds to your credibility
A potential customer wants to be sure they're dealing with a knowledgeable and dependable business before they commit. Content offers can help you exhibit those qualities.
Content offers are all about providing information in your field through the use of things like blogs, eBooks and PowerPoint presentations. Providing thoroughly researched content shows the customer that your business is qualified and experienced in your field. And if the customer believes you know your stuff, they're far more likely to trust you, and therefore do business with you.
To read more, download our free eBook "How Inbound Marketing Drives Real Results".