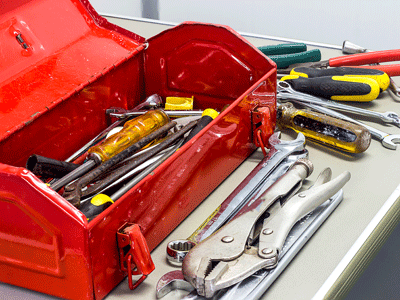 A strong, attractive website is very important for successful inbound marketing. Every potential lead will come through that website, and for many, it will be their first interaction with your business. What kind of first impression do you want to make?
Most likely, you'll have to undergo a complete redesign of your site. You can accomplish this on your own, but here at Rhino, we encourage our clients to embrace the HubSpot COS (Content Optimization System) for their new websites. It's a content management system unlike any other, giving anyone the ability to create and edit a website regardless of their technical knowledge. We find it incredibly useful and convenient, and we think you'll feel the same way; especially after you consider the following differences:
On your own: You hire programmers and web developers to work on your site
I'm not sure what kind of business you run, but not many involve having programmers and web developers on staff. Therefore, you'll have to hire some folks to work on your website, probably as contract professionals – which may not be cheap. And unless you want to hire some of these folks permanently, you'll have to keep calling them up anytime you want to change a page on your website or add something new.
With HubSpot: Easily create and edit your site on your own
The HubSpot COS is one of the most user-friendly interfaces you'll ever encounter. It uses a WYSIWYG editor, which allows you to insert images, write text, and alter the page format without using a single line of code. Additionally, you can view a live preview of what your page looks like before publishing it, and if you don't like the published page, you can alter it on the spot with just a few keystrokes.
On your own: Trying to track those who visit the site
You might have repeat visitors to the site, but it will be hard for you to determine that without a little help. If visitors don't fill out forms on the site to become leads or interact in some other way with the site, you probably won't be able to figure out if they've visited before. Additionally, you won't be able to tell how long each individual stays on your site, whether it's for a minute or an hour.
With HubSpot: Get in-depth analytics on an individual basis
Thanks to HubSpot's use of tracking cookies, you'll be able to tell whenever someone comes back to your site for a repeat visit. But it doesn't end there. You'll also get valuable information such as how long the visitor stayed on the site, what pages they looked at and how many times they've visited before. All of this information (and more) comes standard with the HubSpot COS.
On your own: You must be sure not to skip the small stuff
There are plenty of small considerations to keep in mind with websites. Do you have social media buttons on every page? Can users share your content with their friends? Is your site properly optimized for mobile? These are just some of the things you have to remember, in order to ensure your audience gets the complete experience from your site.
With HubSpot: All those small features are already built in
HubSpot's COS comes equipped with the ability to insert social media buttons on every page, simply by clicking a button. It also comes mobile-optimized "out of the box," which means you don't have to change a thing: the site will adjust to whatever device it's being viewed on. The COS is truly all-inclusive, which means you won't have to worry about forgetting anything important.