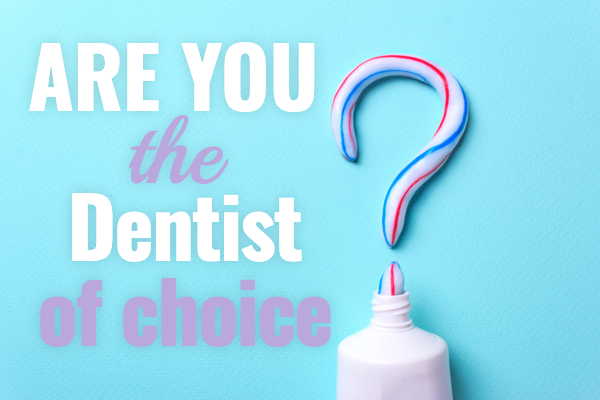 First of all, what is marketing for dentists and dental practices? There are an awful lot of moving pieces that a smart and innovative dental office must manage to ensure that all of the effort, money and time spent on marketing, leads to new patient acquisitions.
Not too long ago you would find most local dental offices spending their advertising dollars in the traditional methods of attracting new local patients. An ad in the yellow pages, the local paper and maybe some direct mail pieces with offers to entice new local families and others to come do business with them.
Around the timeframe 1995 things started to change. The primary reason for that change was the growth of the internet and search engines (Google, Bing, Yahoo) while at the same time Yellow Pages, Newspapers and many of the more traditional methods were on the decline.
However, the real significant change in marketing and advertising would begin to take shape as we rolled into the new decade 2000 and beyond. What created the most significant shift in the consumer market was the shift from delivering the message (advertising) to the ability to go and seek the information on the internet. This shift was subtle and spaced out over several years, but today there is a HUGE difference in the way the consumer gathers their information and researches who they do business with. Nowhere has that impact been greater than with local businesses such as dental offices.
The ability of local business dental practices to understand and adjust to the changes has been slow and only those with a keen desire to stay on top of digital marketing have been able to truly master and dominate in their own local market. I promise you that if you were to go to Google right now and do some investigative searching that you will find there are 2 or 3 at most dental offices that have figured it out. If that's not you, it's time to get on board.
There are several key components to create, master, manage and evaluate for success in the dental marketing arena. For example, there are:
Your website and blog
Your local reviews
Email and text messaging
Your Google My Business account and social media
Search engine optimization (SEO)
Lead capture and response
Online advertising (includes social media)
In the next few paragraphs we will break down each of the key factors and give a brief description of the necessity each plays as a cog in a bigger picture dental marketing strategy to dominate in your local marketplace.
Your website and blog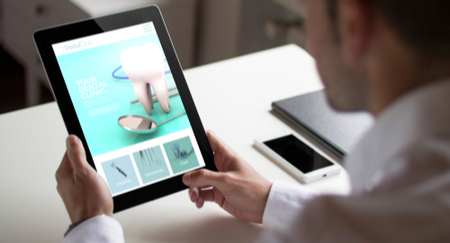 The reason that so many dental websites don't produce daily leads is the simple fact that they were created to be attractive, much the same way you would produce a brochure. Let me say this as concise as I can, your website is NOT a brochure, your website is closer to a salesperson. It is not there to be an aesthetically pleasing art piece! It is there to grow your presence online, drive traffic, deliver specific content at varying points in the buyer's journey and bring you leads that convert into quality long term dental patients!
Don't misunderstand my point, you can have a really attractive nice-looking website, just so long as you understand what it should do.
If you understand that a website is a collection of pages that are organized by the URL. That's the name of the page. URL stands for "Universal Resource Locator." Each of these pages are written in HTML code and organized in CSS or cascading style script. All of that is so that Google and other search engines can crawl all of this code, understand it, rank it, index it and make it show up when somebody searches for related content. Get it?
If you don't know how to properly optimize each and every page and all of its content, you may as well have a billboard in the Sahara Desert, because nobody is ever going to see it. Your website must be optimized, managed and monitored all the time. It is an ongoing activity that somebody must manage, evaluate and improve. Google Analytics can supply very specific metrics to see the health status of your website in your local market.
Most reputable dental marketing agencies (like ours) can use a variety of software products to help you get a good understanding of how your website stacks up as far as Google and other online entities are concerned. This is a critical if not the single most critical area of your online marketing strategy, your website.
After discussing your website, you may wonder what a blog has to do with it? A blog article is nothing more than another URL or site page added to your website. Google and others reward the addition of fresh new updated content that is relevant, useful and optimized. If you are blogging on a regular schedule and creating topics based upon a keyword driven editorial calendar, Google will treat you like a Rockstar.
So as far as your website is concerned, do the following:
Optimize by making sure every page has a well-defined URL, page title, meta description, alt tags and H1, H2 tags.
Have a blog and create a strategic list of topic clusters to post articles on at least 2x every week. Also, push those articles out via social media and email
Your local reviews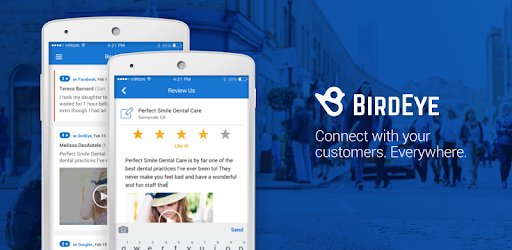 It is estimated that over 75% of all consumer purchase decisions were influenced by online reviews. It is also said, that an online review counts more than regular word of mouth. In this area of reviews, we make a basic recommendation. Use an automated software and improve your game in the area of receiving 5-Star reviews. In too many cases, we see a good dental office receive a single bad review (it happens) and unfortunately that's the only review they have. So, anyone seeking information on this dental office, only gets the bad review. What's the alternative? Proactively obtain 5-star reviews so that when a single bad review shows up, it's the exception falling into obscurity since you have dozens of GREAT 5-Star reviews.
At Rhino we recommend BirdEye (in full disclosure, we are a partner), there are other products out there and you can check them out for yourself. But without software it won't get done. Here is how BirdEye review software describes it.
More reviews,
More patients
No extra work.
Word-of-mouth referral has always been the strongest marketing tool for dental practices: 70% of patients say online reviews are as important as a dentist's credentials. Patients trust their community's recommendation over their network provider's. BirdEye helps patients in search of the best dental care find your practice quickly and easily.
eMail and Text Messaging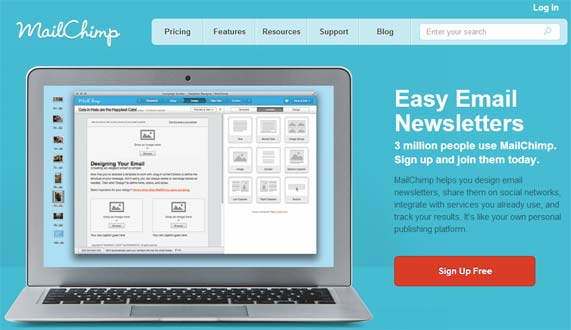 The essence of a content marketing strategy is to give away useful and helpful information. The quid pro quo (bad timing) is that you are able to receive some of the potential patients contact information to stay in touch. Not using solicitous types of advertising but rather useful and helpful articles and information will help the potential new patient absorb your content and come to view you and your practice as an industry leader and influencer. This "funnel" leads prospective new patients through the buyer's journey, AWARENESS > CONSIDERATION > DECISION.
Many of the 3rd party dental software providers have eMail and Text messaging features that will allow you to follow up for bi-annual checkups, treatment plans, birthdays and other things that show how much you care.
Your Google My Business account and social media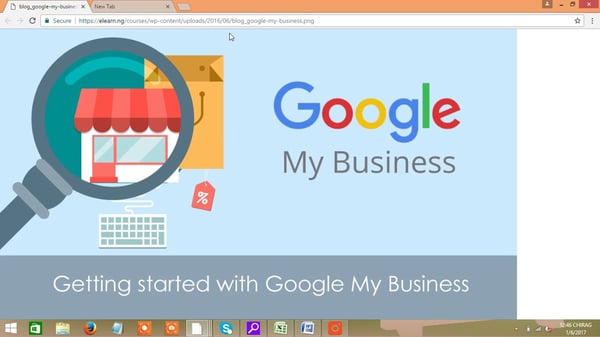 Since Google discontinued the Google+ page and created the full Google My Business account, it may be the best resource you have to become friends with Google. If you don't have a Google My Business account, get one now, here: https://www.google.com/intl/en_us/business/
You can set up your business on Google search, Google Maps, integrate Google Ads, integrate Google Analytics, post images, videos and make offers, manage your Google reviews and all sorts of important Google stuff. Behind your website, your relationship with the omnipotent Google is really, really important. This must be setup correctly and managed religiously.
So how important is social media to a dental practice? Consider this quote,
"Social media is an essential piece of your business marketing strategy. Social platforms help you connect with your customers, increase awareness about your brand, and boost your leads and sales. With more than three billion people around the world using social media every month, it's no passing trend."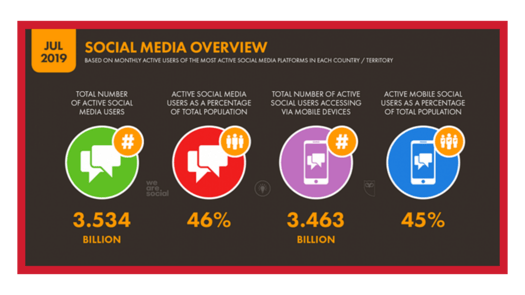 For dental practices we focus on Facebook (which includes Instagram), Twitter and LinkedIn. Once again, software can be your friend here. We like Sendible to manage all of your social media accounts, schedule posts and updates and keep meaningful metrics to provide feedback in real time to you and your administrative staff to see what's working and what's not. You can also advertise messages to your local market. I can state as a fact from dealing with dozens of dental offices nationwide, "women more than men share stories about their experiences with the dentist, especially how it concerns their children." You want to be a good story. This is another very important component that must be managed effectively, tracked and improved upon, week in and week out.
SEO / Search Engine Optimization
What is SEO? Why does it seem so mysterious and why do those companies that provide it want to keep it a secret? Because the truth of the matter is that SEO is hard, laborious and always changing. Nobody wants to admit that you just have to keep working at it and improving it. Only Google knows for sure what all of the algorithms they use actually are. The rest of it is common sense, trial and error.
Here is how MOZ defines SEO and we believe MOZ to be the preeminent authority on the topic: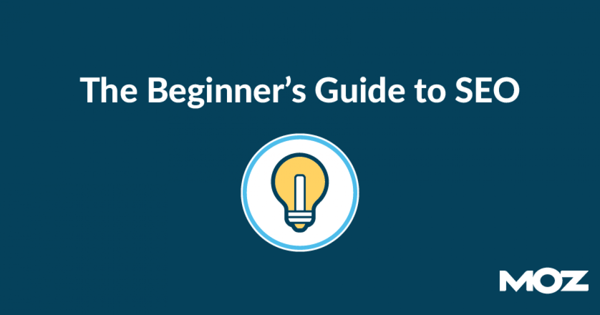 What is SEO?
SEO stands for Search Engine Optimization, which is the practice of increasing the quantity and quality of traffic to your website through organic search engine results.
What goes into SEO?
To understand the true meaning of SEO, let's break that definition down and look at the parts:
Quality of traffic. You can attract all the visitors in the world, but if they're coming to your site because Google tells them you're a resource for Apple computers when really, you're a farmer selling apples, that is not quality traffic. Instead you want to attract visitors who are genuinely interested in products that you offer.
Quantity of traffic. Once you have the right people clicking through from those search engine results pages (SERPs), more traffic is better.
Organic results. Ads make up a significant portion of many SERPs. Organic traffic is any traffic that you don't have to pay for.
Organic search traffic is specifically any unpaid traffic that comes from SERPs.
How SEO works
You might think of a search engine as a website you visit to type (or speak) a question into a box and Google, Yahoo!, Bing, or whatever search engine you're using magically replies with a long list of links to webpages that could potentially answer your question.
That's true. But have you ever stopped to consider what's behind those magical lists of links?
Here's how it works: Google (or any search engine you're using) has a crawler that goes out and gathers information about all the content they can find on the Internet. The crawlers bring all those 1s and 0s back to the search engine to build an index. That index is then fed through an algorithm that tries to match all that data with your query.
That's all the SE (search engine) of SEO.
The O part of SEO—optimization—is where the people who write all that content and put it on their sites are gussying that content and those sites up so search engines will be able to understand what they're seeing, and the users who arrive via search will like what they see.
Optimization can take many forms. It's everything from making sure the title tags and meta descriptions are both informative and the right length to pointing internal links at pages you're proud of.
For now, let it suffice to say, that's why at Rhino we put so much emphasis in the first topic of website and SEO. Obviously, when it comes to this topic seek out a professional that can discuss this with you in layman's terms and show you the specific things, he or she will do to insure you are well optimized for search engine algorithms.
Lead capture and response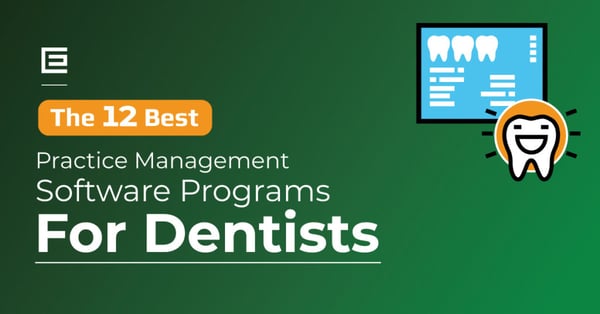 This may seem a bit odd, but the area of lead capture and response causes some friction inside the typical dental office. Why you may ask? It's simple really, everyone is busy, and it can sometimes be an inconvenience to stop what you are doing and answer the phone, return an email, respond to a text or even answer a review. It must be an inter-office priority!
When you are doing a good job with your online marketing, you will receive regular leads, that's the point and it's a good thing. However, somebody must do the follow up. Check insurance coverage, re-schedule appointments, reach out for treatment plan appointments, and so on and so forth. This needs to be a significant part of the plan. There is nothing worse that can happen, than to have a successful and robust lead generation campaign only to have it floundered with a bad first impression. Whether it is having an office champion that acts as a traffic cop, delegating tasks and making sure they get done or hiring someone to help setup processes and software automation to insure it all gets done. It has to be part of the plan from the moment you begin.
Online advertising (includes social media)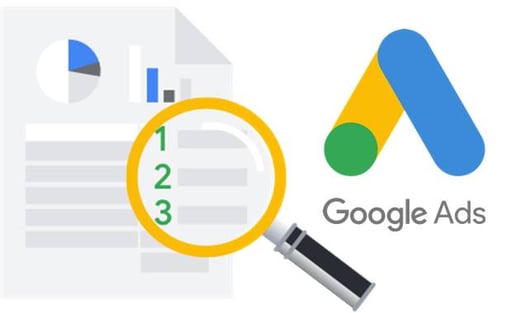 To advertise or not to advertise, that is the question. Up to this point, everything we have discussed is long term organic search index strategy. All of it is designed to grow traffic, awareness and leads to your dental office. SEM (search engine marketing) and social media advertising are where you are going to pay to show up high in the rankings with an advertisement that costs you money when people take an action. Clicks or otherwise, these actions drive people to contact you and ultimately book an appointment for treatment or consultation.
Advertising online is a matter of ROI. That's return on investment. For you it's all math and what the cost of a single customer is (customer acquisition.)
Let us start with a single simple fact: Google and others get paid by the click! The more clicks the better. You on the other hand, are paid by the sale or new patient acquisition. In order to determine IF you should advertise in Google you must start with the math, then move to understand how this all works. Don't let anyone start selling you ads and telling you about clicks or impressions. You don't give a hill of beans about clicks, impression, eyeballs or other cool marketing jargon. You want to trade dimes for quarters! In other words, for every dime you deposit, you need a quarter in return. It will take some effort to determine precisely how much budget and time it takes to get to this point, but make no mistake that's what you want, not a bunch of techno hyperbole.
Just use an example like this:
1 click for a local search query like "Dentist in my Town" might cost you $7.50 (or more)
After some adjustments it takes 10-12 clicks for a click to become a lead or inquiry. That's approximately 75-90 dollars per lead.
You should convert your leads into paying patients at about 20%
That means you need to spend about 750 – 900 dollars for 2 new patients, or about 375 – 450 per new patient.
We are told the typical average new patient will spend 400 dollars and visit once or twice per year. As you can see that's about break even or a little better if they require additional treatment.
Now you can take the customer lifetime value (CLV) and add that to the equation.
Once again, we are told the typical lifetime value of a satisfied dental patient is 8-10 years. In this case if we low ball or use 400 per year x 8 years we can see a CLV of apx. $3200.00
In this case (rough example), if all things went as expected it costs about 400 dollars to attain a new patient work about $3200.00
That's how you want to noodle the numbers around in your head, but as you can clearly see, if we don't have all of our ducks in a row to convert the click into a lead, the lead into a new patient, and delight the new patient with satisfaction, there are lots of things that can go wrong. That's why it's really important that you seek help in the area of SEM or online advertising and how to maximize your return (ROI.)
So, you see the sheer magnitude of what is involved in a well-designed, strategically created online dental marketing blueprint for success. The above very brief descriptions are explained with just enough to get your thoughts going. If you ever need to discuss or get some free advice in the way of a marketing assessment, review and recommendations please reach out. It never hurts to chat.
We also have a helpful and free guide for dental marketing, just click below.

Casey Lewis has been in the marketing and advertising industry for over 30 years. Having worked with hundreds of dental offices in his career, he has a keen understanding of how to make the digital / internet marketing methods work to the advantage of a local dentist or dental office looking to be the dominate dental presence in their local market. If you would like to schedule a 30 minute chat to get more information, just use this link: 30 Minute Chat