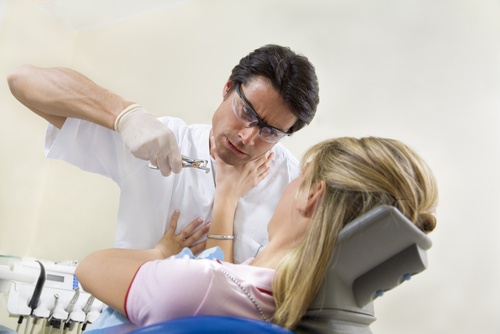 We have had some great success working with local Dentists. One of my first experiences with a dental client happened a few years ago when I received a telephone call from a dentist in Coralville, Iowa. This dentist had found our agency from a blog I wrote about reducing the amount of money you spend on yellow page advertising. CLICK HERE TO READ ARTICLE
The dentist in this case, was in an area that was covered by two Yellow Page directory companies, Dex Media and YellowBook. Both companies had him in substantial size ads and local click programs. He was spending about 2K per month and both organizations had sales reps that were bringing him complex spreadsheets and analytics that showed calls and clicks. However, in the end, neither the dentist nor the sales reps from these two companies could isolate new patient growth
There were also expenses going out to lighthouse software and to a website hosting company called, Sesame 24-7. Unfortunately for this dentist none of the cost could be boiled down to any realistic ROI measurement. This is more common than you might think, when a dental office is busy and really doesn't have the time to be managing marketing and advertising activities on a regular basis.
Fortunately for this dentist by contacting our organization we were able to do a thorough workshop review with him to figure out what he needed to do. We are an inbound marketing agency by design and the answer from our perspective was to dump the older style and more traditional forms of advertising and transform his strategy into a more modern and online approach. Let me explain the process we use for an inbound marketing strategy for a local dentist.
It All Starts With Google Search
The first step in a comprehensive playbook or game plan starts with a thorough understanding of how our dentist ranks among his competition in local search. At the time if you 'googled" the most relevant and opportune search terms, his practice was not typically in the top 3 or 4 search results and often not even on the first page. That's an online disaster, considering that 90% of the consumer market today uses search engines to find businesses in local areas. Google is the obvious dominant search engine and it's not that hard to simply sit down and do some searching to find out if we are in a good, poor or bad position in our local search results. In this case, we really didn't show up on local "organic" search. Organic means the regular search results that are not "paid search" results through Google Adwords.
So How Do You Fix Bad Search Results on Google and Other Search Engines?
There are a great many things that are required to get your dental practice to rank high in Google and other search engine results pages. It really is a longer and more detailed answer than I can give in this article, but let me outline a list of the top 10 items that we think are required to get things going in the right direction:
Establish a Google My Business account
Fix your website in the following main areas:

H1 tags for each page
Content that is optimized for each page
Proper page titles for ranking
Proper meta description for ranking
Measure individual page performance

Get at least 10 positive reviews on your Google+ page. It was set up when you set up your new Google My Business account.
Create segmented and prioritized services to grow your practice
Establish a blog and write optimized content based upon a strategic keyword based editorial calendar. The blog articles must have a CTA "call to action" that will take them to a landing page with a content offer requiring them to introduce their contact information.
Establish a pleasant local brand on the main social media networks. Facebook, Twitter, Google+. Post content for engagement. Use a hashtag strategy and post on a regular schedule. Consider a budget for local boosting and fun type contests with awards.
Create content offers that provide helpful information on your most profitable and desirable areas of your practice.
Create email and SMS lists that allow you to gently promote your practice. Consider things like birthday wishes, notices for cleanings, reminders to follow up on treatment plans and general seasonal messages. Things that create a personality to your practice. Remember, dentists are frightening to a great many people especially children.
Create and promote a consistent and robust strategy for positive reviews.
Set up a YouTube channel and create a strategy and budget for video.
What About Mobile? Smart Phones and Tablets?
In 2016 for the first time, mobile search surpassed desktop and laptop search. That means that for any local dentist all of the things that we mentioned above must be "mobile optimized." In todays day and age you must have a "responsive website" and everything you do for marketing and advertising must work properly on smartphones and tablets. In a recent algorithm update Google has gone so far as to penalize websites, landing pages, etc. that do not have a responsiveness to work properly on smartphones and tablets.
How Can A Dentist Put This All Together?
This is going to sound a bit self-serving, but in reality a dental office cannot do these things without professional help. They can try and maybe they have an admin employee that is tech savvy, but to really do this the right way requires a lot of work and consistent application.
The reason I would not try to perform my own root canal is that I would probably create quite a mess. In my experience working with dentists, their marketing is the same thing. They may have a few things going and maybe have a service for SEO or other piece meal things, but rarely do you find a dental office that just turns over the marketing responsibilities to a "virtual marketing" group with the expertise to do the whole job. That's what we do and its not a terribly difficult process to start. Anyone who has tried to do it themselves generally understands it is cheaper to outsource than pay employees to do a good inbound marketing job. Our process is rather simple and revolves around the following:
An inbound marketing and website assessment

A workshop with the dentist and appropriate staff

A detailed and comprehensive inbound marketing playbook
After these things are concluded it really is a matter of execution and consistency. Just to give you an example, see the results in year 1 of the dentist I talked about in this article. (we started with virtually no organic search results and were able to grow that to almost 3,000 unique monthly vists.) This transferred into stable monthly new patient growth.

Now take a look at today. Inbound Marketing truly is remarkable when applied correctly. In this example from Nov 2016 thru today February 13, 2017 what you see is consistent monthly organic traffic at or above 6000 visits per month. That is simply astounding growth in less than 3 years!

If you would like some additional information, just click on the image below to download a free eBook for dentists.