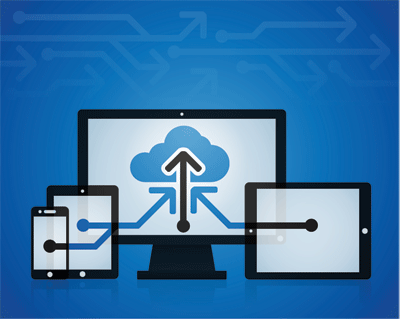 What is the purpose of a website? The answer depends on who you are. Maybe you're a big Lynyrd Skynyrd fan who wants to share their 5,000-word treatise on the meaning of Freebird. Or perhaps you're a sports enthusiast who wants a place to share your hot takes and argue with other sports fans. But if you run a small business, your website should have one purpose above all others: driving sales.
Of course, your website should have other useful functions – listing your contact information is essential, and providing some background about your company and your products is something that customers will find useful. But here at Rhino, we believe that above all else, your website should be about driving sales. If you design your website with this mentality, it can become your most dynamic and effective sales tool. So how do you create a sales-focused site? Here are some tips:
Focus on the steak, not the sizzle
It can be enticing to use every available technological trick you can on your website, such as Flash, snazzy graphics and interactive tools. But your website isn't here to look good or impress tech geeks – remember, the sale is all that matters. Does that mean your site should be ugly? Absolutely not. It should be pleasant to look at, but always emphasize function over form. Too many bells and whistles can be off putting to some visitors, or simply distract them from what you really want them to do: become a lead.
Help your visitors become leads
And speaking of leads, your website should do everything possible to help that transition from visitor to lead happen. That means you should provide plenty of opportunities for lead generation. For example, make your content offers a constant presence on your site. So no matter what a visitor is looking at, the opportunity to become a lead is always present.
All content needs to "lead" somewhere
Similarly, it's important to provide lead opportunities on all of your content pages. With inbound marketing, it's likely a single blog article that's going to bring a visitor to your site. Someone will perform a Google search for a topic related to your field, and one of your blog articles will appear in their search results. Once they read the article, there's no guarantee that they will view any additional pages on your site, so you have to take advantage of that opportunity – provide links to your content offers at the bottom of each article. This may be your only chance to convert that particular visitor.
Another major thing we believe in is testing. You should always be testing every part of your marketing strategy, such as what time of day to post on social media, what subject line to use in your marketing emails, etc. Your website should not be exempt from testing, too. Make sure you site works well on all browsers and especially on mobile. More and more people are using their phones and tablets to look for products and make purchases, and lack of mobile optimization will repel those visitors.
Also, don't be afraid of changing your messaging or home page layout from time to time – just make sure to monitor the results. Testing is useless unless we measure and analyze everything, so we can determine what works best.