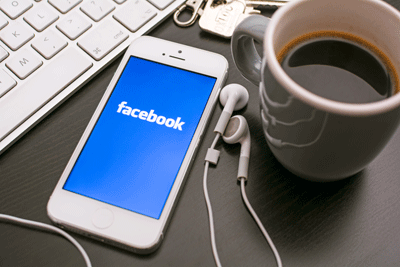 I've been working in marketing for several years, in a variety of functions: I've handled social media campaigns, built social media followings from the ground up, worked on marketing emails, written blog articles. Basically, if it has to do with inbound marketing, I've probably done it. And in my experience, the absolute hardest thing to do in marketing is establish a clear ROI (Return On Investment).
You see, marketing is a very inexact science. In the marketing field, everything we do is meant to drive sales and generate leads (My best advice to young marketers: never skip an opportunity to market your business). Therefore, it can be hard to give credit to a single outreach effort or campaign for making a sale happen. For instance, if a prospect read one of your emails, visited your site, connected with you via social media and then made a purchase, what gets the credit for the sale? The email marketing? The website layout? Or the social media account?
So when it comes to determining the value of your Facebook marketing efforts, it can be difficult to put a number on it. But here are few ways to evaluate your Facebook marketing outreach and its success:
How big is your following?
Virtually every social media manager in the business world is constantly trying to grow their company's following, but I wonder if they even understand why. You can't really monetize a large following, and Facebook limits the reach of organic posts, so only a small fraction of those followers will ever see a given post. So what's the real benefit of a large following? Potential. When you have thousands of followers, any post has the potential to make it big; it just has to be interesting enough for your followers to "like" it or comment on it. If that happens, the post's popularity and reach will grow alongside its activity.
Another benefit of a large following: access to more eyeballs. Not only in terms of your own followers, but their friends as well. When your followers interact with your business page or one of its posts, it will show up in their friends' news feeds. You never know if one of those friends will be intrigued and end up visiting your page or clicking on the post.
What kind of traffic are you getting from social media?
If you really want to figure out your ROI for various efforts, you absolutely need marketing automation software. Not only does it make your day-to-day tasks easier, it also will come with ample analytical information. Here at Rhino, we utilize HubSpot – what we consider to be the leading marketing automation software.
Marketing analytics will allow you to investigate the "sources" of your site's traffic – basically, how those visitors came to your site. The sources help us identify effective ways to drive traffic, and you should examine how much traffic you get as a result of Facebook links and posts. If the number is significant (more than 5 percent of traffic), then you're truly maximizing the value of your Facebook following.
Create campaigns specifically for Facebook
One of the fastest ways to evaluate the value of your social media following is by creating a Facebook-exclusive campaign. Create a specific landing page (or series of pages) for this outreach and only post links to it via social media. Then, simply let it play out and examine the numbers afterward. What percentage of your following participated? How many visitors to the landing page actually converted? You should run campaigns like this periodically to help you better understand your Facebook ROI.