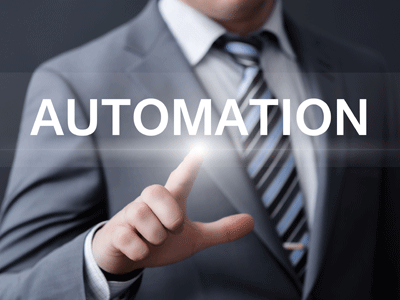 As a business owner, you have no shortage of tasks to fill your days. In fact, if you're at all like most of the small business owners I interact with, it's a rare day on which you actually complete all of the tasks on your "to do" list. So any tools which offer to automate processes, and give you less jobs to perform in a hands-on fashion, are welcome indeed.
Marketing is one area in which you need to maintain a constant effort. Ideally, you shouldn't be going even a single day in which you don't do some activities directed towards bringing in new business. You may have already begun to consider marketing automation. But how to implement it is another story entirely, especially with all the choices of marketing automation software.
If you've been following our blog, you know that here at Rhino, we always recommend Hubspot. They're our partner, though there are quite a number of other marketing automation software solutions available. But let's take a look at the main features you could want in a marketing automation platform.
Simple Web Page Creation And Editing
As busy as you are, you don't need to spend your time hacking complex code every time you want to make an update to one of your web pages. And there's no reason to, when you can edit and even create pages with a WYSIWYG (What You See Is What You Get) editor. This means you can add or edit text, as well as drag and drop images and other elements directly into a workspace which is as easy to use as your word processor. There's no need to take classes in coding, or hire a web developer for simple tasks.
Nurturing Your Leads
You've worked hard to get your leads, and it's foolish and wasteful to let contacts you've made fall by the wayside. As you know, it can be an arduous process to stay on top of these lists of contacts, and find the best way to stay in touch with each of them. An important feature of marketing automation software is to track your leads, and tailor an appropriate method of following up with them, based on the interactions you've had in the past.
Analytics
No marketing process would be of value with analytics, by which we mean some method of tracking the results of your efforts and gauging the success of these efforts. Parameters that you should be keeping tabs on include the number of visits to your site, leads, conversion rates, email "open rates" (how many of your emails were actually opened) and "click-through" rates (not only opening the email, but actually clicking through to your site). A good marketing automation platform will enable you to easily access these vital metrics.
Relationship Management
CRM (Customer Relationship Management) is an integral part of any sales or marketing effort. Your automation software should build a database of every contact you interact with, whether it's an email, or simply a visit to your site. Once you've created a contact in your database, every activity you perform that interacts with them should be tracked in the database.
These are a few of the tools which we feel should be present in any marketing automation software. As we mention frequently, we love Hubspot, who not only have an excellent platform, but are also pioneers in the field of inbound marketing, which is our focus. Other platforms may have similar features, though each one is of course slightly different. Do your research and evaluate the options, and feel free to reach out to our experts to help you make a decision on how to implement marketing automation.