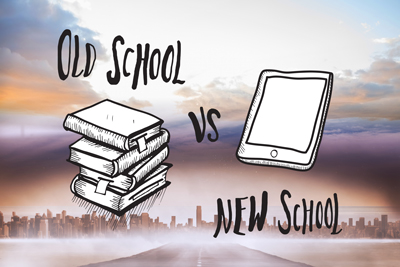 When you think of marketing, what is the first thing that comes to mind? Television and radio commercials? Billboards? Maybe print ads in newspapers or magazines? These traditional marketing methods have reigned supreme for years, and anyone who wanted to make a mark with their business took part. But with the way things are moving in our ever-changing world, are these traditional methods really your best bet?
While some value may still remain when it comes to these different approaches, the fact of the matter is that marketing is moving into the digital space. If you want your business to stay relevant, it's time to move on from traditional marketing.
Online marketing is no longer just the wave of the future – if you aren't using online marketing for your business, you're now behind the times. Instead of sitting in front of the TV for hours and hours, most Americans now go online to pass the time. With the invention of DVR and services like Hulu and Netflix, even when consumers are watching television shows they aren't seeing many commercials. It's a safe bet that your marketing dollars are better spent elsewhere. Unless you have millions of dollars at your disposal, the ROI probably just isn't there.
The same thing can be said about radio. While most Americans are still listening to AM/FM radio occasionally (typically in the car), more and more are listening to Internet radio services all the time. From 2010 to 2011, which is the most recent data available from the Pew Research Center, the number of Americans listening to online radio jumped from 70 million to 89 million. Just like with newer TV services, commercials are few and far between here as well. The odds of your target buyer listening to the right channel at the right time just aren't really in your favor.
When it comes to print ads, whether it be in magazines, the Yellow Pages, or direct mailings, you also run the risk of your paid advertisements never finding the right eyes. In our increasingly busy world, consumers typically know what they are looking for and go straight to an online search for information. Rarely will someone take the time to flip through the Yellow Pages or dig into a pile of direct mailings to find a company they want to use. When you can pull up the information you need via a search engine in just a few seconds, why waste your valuable time?
For all these reasons and more, online marketing is the way to go. Not only is going online extremely cost effective in comparison to traditional methods, but it results in more qualified leads for your business. Consumers who discover your business through online methods typically find you after conducting a search for products or services that you offer. You didn't seek them out, they were searching for you. This already puts you one step ahead. If you are still spending countless dollars on traditional marketing methods, it's time to move on to the online space.