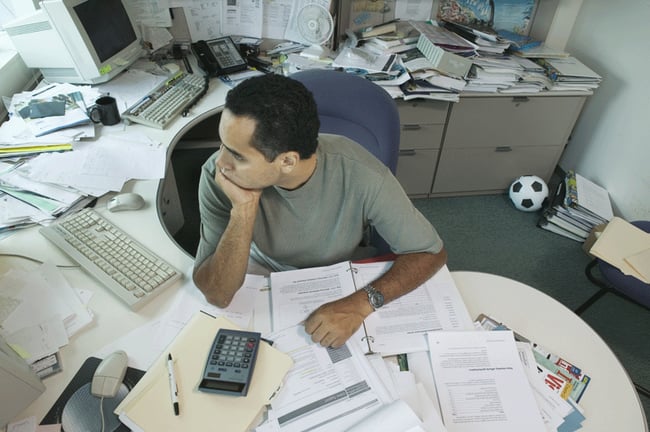 If you're reading this blog, I'm hoping that you've taken our advice, and have begun to implement some inbound marketing strategies. I'm assuming that you've built a website that really shows off your offerings, and that you're blogging and using social networking to get the process going. If so, chances are that you're starting to generate leads online. Congratulations! This is an exciting moment. But now that the leads are beginning to pour in, the question of is what to do with them. Leads are a vital step in the process, but not the goal, which is, of course, to close sales. What you need is a sales process that converts those leads into customers.
The Inbound Sales Process
I'm sure you know from this blog that we at Rhino are great advocates of the inbound methodology. It's a comprehensive approach to marketing that focuses on getting customers to come to you, instead of chasing after them with old-school sales calls and ads. If you've got leads landing on your website, you've gotten the process going. These visitors to your site are on the path known as the buyer's journey. Your challenge at this point is to nurture them along this path, and convert them into customers. Fortunately, there is an inbound sales process, which addresses the best way to nurture your leads.
The Changing Role of the Salesperson
Old-school "outbound" marketing traditionally includes what one might call an old-school sales process, and, well, old-school salespeople. You know, that ones that we hate to hear from. The guy who calls when you're sitting down for dinner, to tell you about a great deal on having your chimney cleaned, for example. That's because a big part of the outbound process is basically interrupting people, "getting in their faces", and trying to turn them into leads.
Content attracts the leads
With the inbound sales process, the pushy cold-calling salesman is out of the picture. Instead, it's your high quality content that helps you generate leads online. Well-written blogs and whitepapers or eBooks on topics that are relevant to your customer base attracts and drives traffic to your website.
The new sales process
Now that you're able to generate leads online, your sales staff takes on a different role. They become more of consultants than the stereotypical high-pressure salesman we all know. If your blog and other content keeps leads coming back to you, then your salespeople don't need to be as persistent. As a matter of fact, It might even be better if they're not as persistent, which can be a turn-off to a potential buyer who's already interested in you and your offerings. The most valuable contribution a salesperson can make in the inbound sales process is to advise and consult. Provide the prospects with solutions to their problems, not sales pitches. If they approach these high quality leads with the intent of helping them solve problems and fulfill their needs, we think you'll be pleasantly surprised to see how many more deals your salespeople are closing.