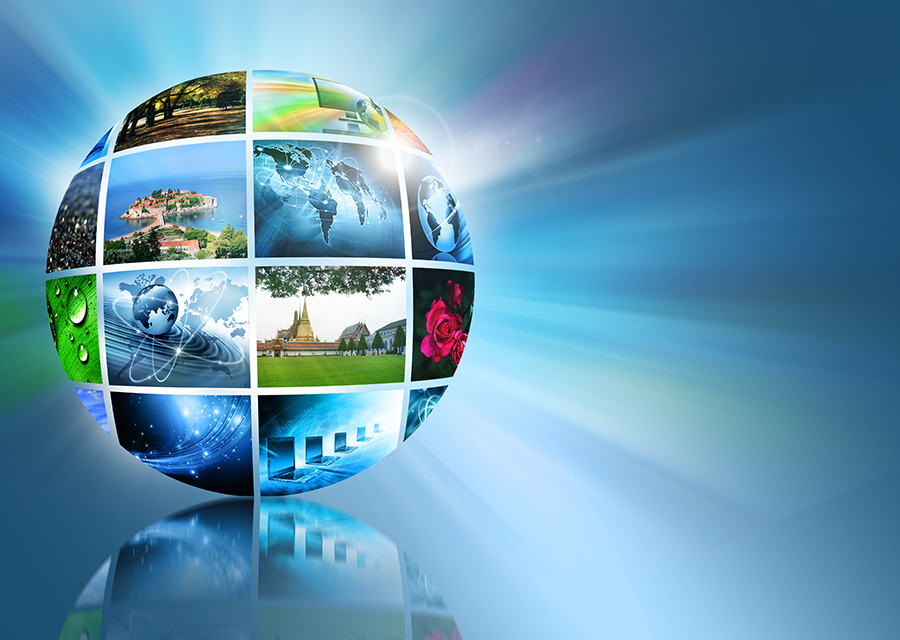 If you are still trying to accomplish your marketing goals via traditional methods such as TV or radio ads, direct mail, or cold-calls, you are not using your marketing bucks in the most beneficial way, period. As we transitioned into a more digital world, it may have made sense to ease into things and keep the majority of your budget focused on the areas that were tried and true. But at this point, it's time to face the facts: we live in a content marketing world. There is no avoiding it.
Consumers are no longer all that open to traditional marketing methods. Today's shoppers will seek out the info that they want regarding the purchases they have already decided they need to make. If they need a plumber, they will go online, Google plumbers in their area, and begin their research. It won't matter how many ads local plumbers have put in the Yellow Pages or who sent out a coupon through direct mail. If local plumbers aren't online, with a dynamic, informative web presence, today's consumer likely won't find them. It will be the plumber who is utilizing content marketing who gets the job.
The basis of content marketing is in providing quality, beneficial online content for those who are seeking it out. If you are there where you know the consumer will be searching, with the information they are looking for, you are already ahead of the curve.
The best way to begin creating a solid content marketing strategy for your business is to create a blog. Blogging will achieve so many vital pieces in the content marketing puzzle, and it's simple enough to do. You're already an expert in your industry. You already know why people need the services that you provide. And you are already well aware of why they should choose your company when they are ready to make a purchase. Why not put all of this info out there for your potential customers to see?
Quality content is something that anyone searching online is looking for. They want to find answers to their questions. They want to be educated. If someone is online searching for plumbers, they may first Google the issue that they have to determine if it's something they themselves can do or if it requires a professional. If it is a simple fix, and they find their answer through your blog, they will obviously be grateful to you for saving them money and will remember your company's page when they need answers in the future. If they determine that it's something that requires professional help, and your blog and website have impressed them with the level of information that you have available, they will likely give your company a call.
Another great way to utilize content marketing is through social media. Having a presence on sites such as Facebook, Twitter, LinkedIn, and Google+ is pretty much essential at this point and time. Your target buyers expect you to be there, and if they go looking you certainly don't want to disappoint them. But the key to success in this area isn't just to simply be there. You need to constantly be communicating and engaging with your followers. Don't just publish your blog posts to your social sites and leave it at that. Mention interesting things going on in your industry or your community. Post fun videos that you've found on YouTube. Get your followers involved by asking them questions. Make it fun! The more active your social media presence is, the more your potential and current customers will feel that they know you. Social media allows the consumer to feel as if they are developing a personal relationship with your business. This is an incredible way to build loyalty.
You can also gain a lot from content marketing by offering up the "free" content that people love to get. If you have something valuable, such as an informative eBook on a topic that you know your target consumer would be interested in, then offer that in exchange for their contact information. You get what you need from them in order to pursue them and convert them into a promising lead, and they get what they wanted from you. It's a simple formula that actually works. We all know people love a good deal, and they love anything free even more. By offering valuable info that you have at your fingertips in the form of an eBook, whitepaper, or something similar, it's a win-win situation for your business.
As you can see, jumping into the content marketing world is not all that complicated. Find someone who can create valuable content for your company and then get it online in the places where your target consumers will be looking – it's that easy! And in today's world, it's absolutely imperative that you do this for your business. Don't get left in the past. Come on over and join us in the content marketing world of today! To read more on implementing a content marketing strategy, download our FREE eBook on "The Tool Kit for Launching a Successful Marketing Campaign."