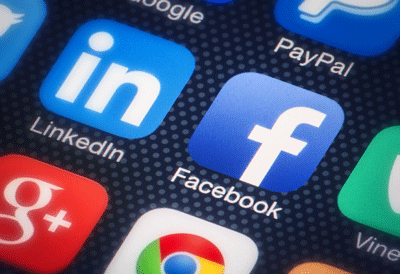 We've had many tech fads over the last few decades, many of which have faded into obscurity, never to be heard from again. Does anyone still have a Giga pet lying around? Are you still playing Angry Birds or Candy Crush? And what's the last movie you purchased on LaserDisc? After the meteoric rise and precipitous fall of MySpace, many people probably thought social media would be the latest tech fad to disappear into oblivion; but that's turning out not to be the case. Social media has become big business, and as the sites go public and start to make serious money, their entrenchment as part of our daily lives is becoming permanent.
Want to know the surest sign that a fad is becoming a staple? Just follow the money. Major corporations are investing time and resources into their social media presences, encouraging users to visit them on Facebook, follow them on Instagram or use their hashtags on Twitter. So if you hate Mark Zuckerberg, I've got bad news for you: social media is here to stay.
And since this is the new normal, it behooves you to take full advantage of these new platforms. Today I want to discuss how social media can help in the B2B space. For B2B companies, there are two social media platforms you should focus on the most: Facebook and LinkedIn. But which is better? Let's take a moment to examine both.
Facebook
The king of the social media mountain, Facebook has the look of an unstoppable juggernaut. With more than 1.3 billion active monthly users, and nearly 1.2 billion active monthly mobile users, Facebook is dominating social media both at home and on the go. No matter where you are, someone is probably using Facebook nearby.
Therefore, in terms of total reach and interacting with a broad audience, no social media site can match Facebook. Young people have increasingly turned away from it, but there is still solid representation from every age group among Facebook's audience (yes, even those tech-hating boomers and senior citizens). If you're willing to pony up some cash, you can use Facebook's advertising program to target specific audiences with your posts, based on factors such as age, gender, education and location.
If you're trying to target a broad audience or type of person, Facebook can be a helpful tool. But this is probably a bigger benefit in the B2C market; for B2B sales, you want to drill down to more specific targets.
LinkedIn
The social media site that's a haven for business professionals, LinkedIn likes to boast that it has executives from every Fortune 500 company among its users. Although its user base is significantly smaller than Facebook's (about 350 million), the nature of the site does weed out many users that might be potentially useless to a B2B company (i.e. teens, low-wage workers, retired folks). Because LinkedIn is used mostly as a networking tool, as opposed to a socialization hub (like Facebook, Twitter or Instagram), you're much more likely to encounter that coveted "decision maker" – the person within a company that's empowered to make purchasing decisions, and therefore can purchase your products/services.
LinkedIn also has paid advertising tools, which will allow you to contact users you normally wouldn't have access to (via the InMail system), as well as target posts to specific audiences.
The verdict
So which site is better for the B2B company? All signs point to LinkedIn. Its audience and advertising features are much more useful to a B2B marketer than what Facebook has to offer. Additionally, you have the potential to locate and then contact decision makers on LinkedIn, a tremendous advantage that Facebook simply can't match. A smart social media strategy makes use of every platform, but if you have to choose only one, LinkedIn might just be the way to go.