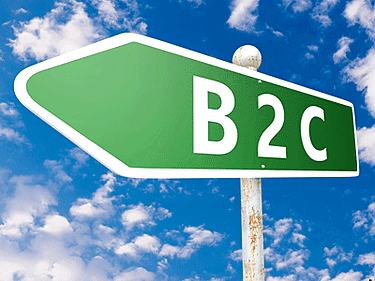 When it comes to sales, leads are everything. One of the most famous movies ever created about the sales world, the critically-acclaimed Glengarry Glen Ross, is centered on the struggle for the best leads: the Glengarry leads.
Because in order to boost sales, it's not enough to just get leads; you want to get good leads. And businesses, just like the beleaguered salesmen in Glengarry Glen Ross, are always struggling to find a way to get those good leads.
Here are some valuable tips that can help you generate more leads for your business.
Invest in a quality website
Have you ever visited a company's website and been taken aback by its design or graphics? A website so poorly constructed, it looks like a Geocities page from 1997? It likely scared you off as a potential customer and changed your view of the company.
This is the last thing you want a customer to think when they visit your site. Your website needs to be a reflection of your company (because that's how the customer will view it). It should be clean, modern and easy to use. Because nothing will turn off a customer faster than a shoddy website, and turned off customers don't become leads.
Offer your potential customer something
In today's world, contact information isn't something people willingly part with easily. With robocalls, telelmarketers and spam emails, people are wary of giving out their info to just anyone.
So in exchange for that information, you need to offer your customers something. In the customer's mind, that will change the equation entirely: Now, instead of just giving you their contact info, they are exchanging it for something they want.
The key, then, is to offer the customer something they find desirable. You can accomplish this with "content offers." A content offer is something you can produce in-house and should be relevant to your industry: perhaps a white paper, eBook or infographic. It doesn't have to be revolutionary – it just has to be something potential customers view as valuable.
Leverage your social media presence
Your company should definitely have a social media presence (if it doesn't, get on that right away!), and that social media presence can be used to generate leads. Your audience on social media should be one that's already familiar with you, since they follow your company, and therefore there's already at least a small relationship. Take advantage of that to market to them. Post links or special offers on your Facebook page or Twitter account.
If you have a little marketing money to spend, invest in sponsored Facebook posts. Sponsored posts allow you to target specific audiences based on factors like age and education, and you'll be able to reach out beyond your own followers.
To get a much more detailed look at this topic, download our free eBook "A Guide to Online Lead Generation for Business Owners".