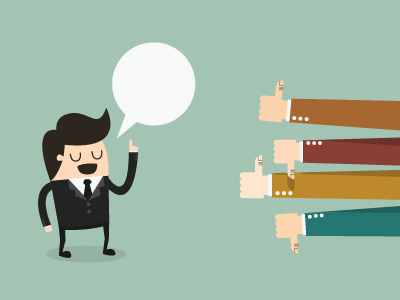 There's a pretty good chance that you have a Facebook page in your personal life, being that 57% of all American adults use the site. It's also nearly just as likely that you have one for your business, as well – approximately 30 million small businesses currently have an active Facebook business page. While you may have created a company Facebook page simply because it's the thing to do, it can actually be extremely beneficial for conjuring up new business. So what's the best way to use Facebook for generating leads online? We'll discuss a few of the top ways below.
In everything that you do on any of your company's social media sites you should be sharing valuable information that your customers will find useful. While this won't always directly lead them back to your website or blog, much of the time it should. You will need to be sure that your website, blog, and any specially crafted landing pages are designed well, pleasing to the eye, and easy to navigate. Once potential customers make the jump from one of your social pages to your website or blog, they are one step closer to becoming a promising lead. This is why it's incredibly important that these places are set up to capture leads.
There are a few ways you can drive traffic to your other sites from Facebook, and much of it has to do with the type of posts you are putting out. In most posts, you will need to include a link to your blog, a page on your website, or a landing page that is displaying a content offer.
One of the best ways to generate leads is through a content offer. These offers can be in the form of a number of things: whitepapers, eBooks, checklists, videos – basically, anything that you can create that you believe your target buyer would have an interest in. The topic and content will depend on what type of business you have and what your customer base wants or needs. If you own a hair salon, for example, you may consider creating a free download entitled "The Top 10 Tips for Exceptionally Healthy Hair". This is something you certainly have the knowledge to create, and something your client base would desire.
After you've created your content offer, you will need to create a landing page to house the offer. This page will include a detailed description of exactly what the offer includes and explain how visitors will go about receiving their free download. It will also need to include a capture form where they will fill out their contact information. Once visitors have filled out their info they will be able to download their free content. They have what they came for, and you have what you need from them. Simple!
Promoting this content on your Facebook page is easy. You will need to come up with several different posts that will grab your followers' attention while not seeming to "sales" like. Something simple along the lines of "We get asked for our best healthy hair tips all the time, so we decided it was time to share! Check out our FREE download 'The Top 10 Tips for Exceptionally Healthy Hair' for our very best tricks of the trade!" will do. And of course, don't forget your link back to your landing page.
While promoting content offers is an excellent way to use Facebook to generate leads, it's not the only way. You can also use the site to build relationships with your fan base. This is obviously one of the primary purposes behind Facebook for business, and something you need to do well.
It's no longer good enough to simply have a Facebook page where you push out blog posts or promote your free content. You need to be interacting and engaging with your fan base. Answer questions as quickly as possible, and try to do so with a bit of personality. A canned response that sounds too "professional" defeats the purpose of the page. You need to be building a friendship of sorts with your followers. Help them out, be honest with them, and include them in a conversation. Ask questions of them, share "inside" information, give them a look at what it's like "behind the scenes" of your business. By doing these things you will develop a loyal following, who will likely turn into loyal paying customers at some point.
As you can see, Facebook can be an excellent tool for online lead generation. The more you put into it, the more you will get out of it. The beauty of social media is that it allows customers to feel as if they know you on a personal level, which can often result in a better overall experience for the both of you.
To get a much better understanding of how to generate leads online, download our free eBook "A Guide to Online Lead Generation for Business Owners".