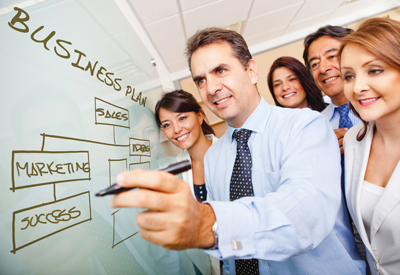 There comes a time when you realize that your business has grown to a point where you can no longer manage your marketing needs on your own. While a DIY approach can be appealing for many reasons, soliciting the help of an experienced marketing expert can take your business to levels you've only dreamed of. When you reach this stage with your company, there are a few things to consider before hiring a marketing agency. Below you will find what you need to know before making this important decision.
Are They Experienced?
As with any service that you are paying for, you want to know that you are hiring someone who knows how to get the job done. Before making a decision, find out what type of experience the marketing experts you will be working with bring to the table. Of course those at the head of the company likely have years of impressive experience, but who will you be working with on a day to day basis? Do those people have a track record to impress? Ask for specifics regarding the team who will actually be handling your account before you sign on the dotted line.
What Is Their Plan?
Before entering into a contract with any agency, ask for a thorough description of their plan to bring your company success. If they can only offer a vague, generic description, you might not want to consider that particular agency. A marketing agency who will lead you to online success will develop a detailed, step-by-step approach before they begin. Ask for a comprehensive walk-through of the plan to ensure that you feel comfortable. If you don't love what they bring to the table, evaluate how open to your feedback they are. A great marketing agency will want to work with your company as a team, valuing your thoughts, wants and needs above all else.
How Do They Track Success?
In order for you or your marketing agency to know if you are truly leading a successful online campaign you will have to evaluate your success. Ask how they track the success of their work – do they rely on Google Analytics, or do they have more detailed metrics and reports at their disposal? You can ask to see an example of the reports that they will be bringing to you. Review these reports so that you feel that you'll getting all of the information that you want to see. These analytics are the best way to determine your true ROI, so you will want to make sure that you are happy with the measurements they can offer.
How Is Their Online Presence?
Before deciding to hire a company to handle your online marketing efforts, take a good look at their own website, blog and social media sites. Is their website easy to navigate, informative and attractive? Do they have a blog full of helpful articles regarding marketing strategies for businesses, as well as other useful topics? Are their social media sites frequently updated? If the answer to every single one of these questions isn't a resounding YES, then you should look elsewhere. If they aren't doing a good job of managing their own accounts, then why should you trust them to handle yours? It's as simple as that.
Ask yourself these few questions before taking the leap and hiring a marketing agency to take charge of your online marketing efforts. By doing your due diligence before making a commitment you protect yourself against entering into a contract you really wish you weren't in. A marketing agency can be an incredible help to your business if you find the right one – it's worth a little extra research to feel confident you've made the right decision.