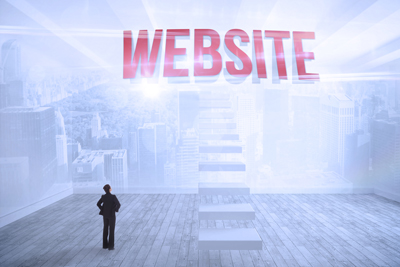 Your website can be a powerful tool for your small business. It is the best source of information that you can provide to your consumers on the web. It is a great place to feature anything new or exciting that's going on within your company. And, if used correctly, it can be a phenomenal way to capture leads for your sales team.
The key to capturing leads with your website lies in the content offers you create. The more valuable information you have to offer, the more likely it is that potential customers will give you their contact information in exchange. Once you have that contact information in hand, your sales team can pursue those leads in whatever ways they see fit.
So, if content is the key here, let's talk about what type of offers you should be putting out. Ebooks, whitepapers, tip sheets, "how-to" videos, and checklists are all fabulous offers. You, as the business, have the information that your potential customers are seeking. By taking this info and putting it into an easily-digested format, you are in possession of something consumers would love to have. If your content can answer questions or provide valuable information, your target buyers will be more than willing to leave their contact information in exchange.
The easiest way to gather the contact information you need is in capture forms. For example, let's say you have an eBook offer, "A Simple Guide to Success in Online Marketing". You will promote this eBook offer every way that you can: emails, newsletters, social media, blog posts, etc. Every place that you promote the eBook will include a link to a dedicated landing page. That landing page will have a message that explains in detail what the offer includes, as well as a form they must fill out with their contact information in order to download the eBook.
The best thing about the type of leads these offers return is that they are extremely likely to make a purchase. The reason for this is that these leads sought you out on their own. You didn't go out and market heavily through commercials or ads to gain their attention. They found your website through an Internet search for information they needed. They are already on the path to making a purchase, and they need something that you have to offer. The odds of your sales team converting these leads into paying customers are much better than if they simply started cold calling people out of the phone book.
When used correctly, your small business website can return an incredible amount of highly qualified leads. Spend an ample amount of time creating content offers that you know will be of interest to your target buyers. These offers will play a large part in your online success, and are well worth the time it takes to create them.