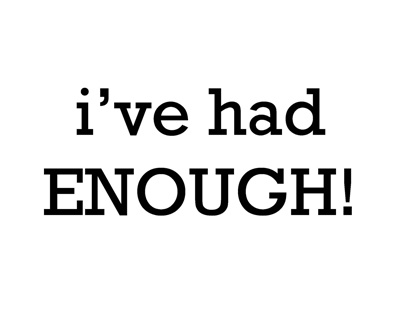 For so many small and medium size business owners, paying a monthly bill to the yellow pages company is almost a habit. Often times when we speak to yellow page advertising customers they don't even know what they are paying for.
For the past decade or so, the print yellow pages have been on the decline. Depending on your location and your line of business the depth of that fall may be different. But what goes without question is that the print yellow pages are not long for this earth. As a matter of fact, on more than one occasion the CEO of YP (formerly AT&T Yellow Pages) has stated that they will be shutting down the print of yellow pages city by city as the decline reaches a certain point. In a recent article in MediaPost News YP CEO, David Krantz said the following,
"As print goes away, what'll happen is, market-by-market, it's going to get shut off. You end up with a national digital/mobile business, based on publishing assets consumers are using. It could be in a given market, like a suburb of New York, there's not enough usage to keep printing the books, so you shut it down. We've shut down a few books here and there, in Tampa and other areas. And then you just become all digital."
What he also said there is that the YP companies intend on going to more of a digital platform. That's where the decision is coming for traditional yellow page advertisers. Does the old phone company really have the right mix of digital products for the money? Do they have the right customer service and fulfillment groups? Or are they just trying to keep my monthly bill the same and give me something else as their primary product continues to decline?
If you are caught in this dilemma it is important that you first get a handle on a couple of things:
1.) The yellow page companies in both their print and their online products have gone to a contract that "auto" renews. So be very careful what you sign or have signed and be sure that you know the dates to cancel anything you don't want well in advance of those dates. Don't let them continue to bill you for products that don't work, you don't want or in some cases, you didn't authorize to begin with. You may have multiple products with multiple closing dates. Find out what they are and demand to have the ability to change or cancel before any automatic renewal dates.
2.) Evaluate whether or not you want the old phone company to be the group to manage and maintain your online presence. Before you go buying expensive click programs or Adword plans, make sure you know how the Internet works. If you don't have a Smart Sales Website, chances are bringing traffic it to it is a big waste of money. It's like sending out a flyer to come to your new restaurant before the doors are installed to let them in. Your website must be optimized with call to actions and content offerings to insure that you are receiving the best percentages of sales from visitors and leads. There are many better alternatives today and the yellow page companies rely on the loyalty of long time phone company advertisers. Don't buy it, these companies are all now bought up by capital management companies who want to get every cent of profit they can before this ship capsizes. Ma Bell is dead. Evaluate your marketing spend very carefully.
If you decide you are done with the yellow page merry-go-round and want to get out, there are a few steps you need to take to insure they don't simply ignore you. Google search is full of horror stories from advertisers trying to cancel products with the yellow page companies. They don't return calls, they say nobody called them, the original sales representative is no longer with the company and on and on and on.
Find out who the General Sales Manager is for the company in your area. Contact him or her and follow up with a letter. Make sure that you make it very clear you are canceling all of your advertising items in all products both print and online. That nothing is authorized for renewal as of the date of that letter.
Make sure you demand confirmation and make sure that you have somebody come to visit you to insure that you are not going to be billed anyway.
Don't worry about what you have spent in the past or what you're spending now. It's a yearly review, it's not an automatic renewal and don't let anyone treat it as such.
Take time to evaluate other ways to market and advertise. And for sure, take a look at inbound marketing also known as content marketing to drive traffic, leads and sales to your business. But also, make sure before you do anything that your website meets today's basic best practices to convert visitor's into leads, leads into sales, and delights your customers after the sales.
Happy advertising and marketing. For more information click on the links below for some FREE eBook downloads.